Small Business Website SEO: How Small Is Too Small?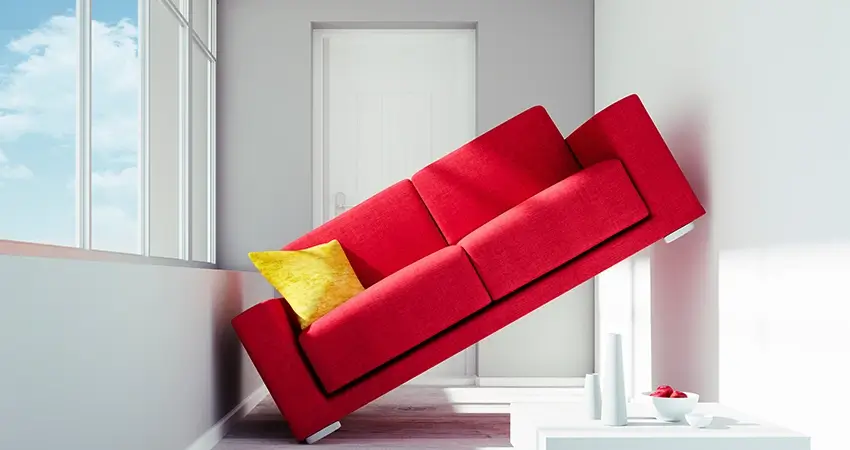 Most local business websites average fewer than 16 visits a day.
37% of their traffic is direct — from email and shared links, bookmarks, Google Maps, word-of-mouth referrals, or maybe from someone who saw their URL on the side of a truck.
Less than half of their traffic comes from organic searches. New leads may cost a fortune.
Organic traffic for local websites has declined since 2017, thanks mostly to the Knowledge Graph and Google Map Pack. That's good news if you dominate the Map Pack, but what if you don't? There are only three spots on the podium!
The little guys compete against national chains with multi-million dollar ad budgets, review sites like Yelp, service sites like Angi, similar services in nearby towns, and even popular blogs.
Yes, it's tough, but if your website has ten pages with nothing but bullet points, and you've completely ignored it for three years, why should Googlebot bother to call?
Googlebot won't, and why should it? Your site has nothing to offer. No content other than photos and a handful of lists. Maybe not even that.
It's too small to matter — the opposite of too big to fail.
Web Page Rank: Long Pages vs. Short Pages
Content optimization platforms are dedicated SEO writing tools. (And no, I'm not using one here.)
They analyze pages that rank for a keyword and base their recommendations on patterns they see: average content length, keyword density, proof terms (related keywords), keywords in headings, the number of images, and so on.
Google is doing its darndest to put these platforms out of business. The August 2022 "helpful content update" was one more step in that direction.
So if I told you today that it takes 1,000 words for your page to rank and it should include a list of XYZ keywords in descending order, I'd be offering advice with a short shelf life.
Instead:
Do your keyword research.
Conduct an incognito search to see what ranks for your target keyword.
Look for patterns on those ranking pages: content length, type, style, etc.
Determine if it's a keyword you might have a chance of ranking for. You won't displace Wikipedia or YouTube, no matter how well you optimize your blog.
Gather a list of proof terms to include in your copy. These are optional, not mandatory.
Then start writing something useful, thorough, and engaging — something you might want to read, or maybe your friends. Put your stamp on it. Don't be boring.
Make it as long as it needs to be, but no longer. No missing information. No SEO fluff. No happy talk.
A small business blog or information page with fewer than 500 words seldom ranks well unless it's heavily promoted, inviting shares and inbound links. So be sure you have enough to say. Answer the reader's potential questions and objections in detail.
Web Site Critical Mass for Rank
Just as a too-short page has little chance of ranking, so does a site that's too small.
Most websites need a critical mass of 30 pages or more to generate healthy search traffic.
I've seen many small sites languish, no matter well-optimized individual pages were.
Plus, Googlebot takes its sweet time indexing new pages on small sites — sometimes several months. Sometimes not at all. And until Google indexes a page, it won't rank.
The lesson?
You can start small, but to rank, consider building a site with at least 30 pages of unique, helpful content to give it credibility and make it a worthwhile destination.
Otherwise, you'll buy your traffic and leads, like most local businesses with barebones, unoptimized sites.
Building Out Existing Content for SEO
The easiest way to boost website SEO is to refurbish and enhance old content.
Someone has already done the research (ideally) and given you a head start.
All you need is to improve and update what's already there.
The Google Search Console might show you some quick wins. Go to search results > pages, and filter for queries to see which keywords drive traffic to a URL. Adding the right keywords to headers, metadata, copy, etc., might be enough to give the page a lift.
A word to the wise: before spending time and effort polishing and updating old copy, always run it through a plagiarism checker like Copyscape!
I've discarded many unfinished blogs with high duplication scores; they've been lifted from other sites and aren't worth the medevac flight to the SEO copywriting clinic.
Long-Form vs. Short-Form SEO Content
Short-form content is easier to write, quicker to consume, and usually less expensive to produce. It might take the form of social media posts or blog posts under 1,000 words.
Long-form content tends to be more comprehensive, in-depth, and authoritative. It's the kind of thing that people might spend hours reading (or even save for later). A long-form article could contain 5,000 words or more.
But even a 2,000-word blog is a lot of work for a small business, equivalent to an ambitious high school essay. And we all remember how much fun we had writing those.
In my blogs, I usually aim for 750 to 2,000 words after final edits. This blog, as I edit, stands at just over 1,200 words.
Both long-form and short-form content have their place. It's best to aim for balance.
Benefits of long-form content
Readers spend more time on the page, which can signal to Google that the content has high quality.
Long-form content lets you include relevant keywords and variations without sounding spammy or keyword-stuffed.
You can explore a topic in greater detail and answer readers' questions more thoroughly. This is especially important if you're targeting people further down the sales funnel.
You can repurpose long-form content into several pieces of short-form content (e.g., blog posts, social media posts, email content, etc.).
In-depth articles tend to be shared more often and attract backlinks more readily than shorter posts.
Benefits of short-form content
It's easier and quicker to produce. You can churn out more content in less time.
Short-form content is ideal for social media, where people are looking for snippets.
You can test different short-form content ideas before investing the time and effort in a long-form piece.
It's less intimidating for people who don't want to commit to reading an entire article.
Conclusion
There's no single correct answer when it comes to SEO content length. The best approach depends on your goals and target audience.
For your website size, 30 quality pages should be a minimum target if you need the site to drive organic search.
Aim for balance in your overall content strategy. Include a mix of long-form and short-form content to ensure you're delivering a good experience for readers and covering the bases with search engines.
Consider not just the quantity but also the quality of the words you use — always focus on value. Avoid keyword stuffing, prioritize readability, and address user questions in detail.
Frequency matters! Post regularly and keep readers engaged with fresh content and updates.
Finally, it helps to review analytics and test ideas before committing to a specific approach with SEO content. Start small, measure the results, and adjust as needed.
About Culture Cube Digital Marketing
Culture Cube specializes in digital marketing for local businesses. Our clients include plumbers, HVAC installers, appliance repair companies, and local newspapers.
We offer the expertise of a large agency at small agency rates.
Because we specialize, we're better qualified to promote your small business and create the most effective campaigns.
We don't waste client money on lavish offices, fancy equipment, costly business trips, and endless meetings. We pass our savings on to you and welcome you as a partner more than a client.
Please contact us to learn what we can do for you.

Peter Losh is the SEO Director of Culture Cube Marketing in Upland, California. He's also a de facto UX designer, site builder, and content creator. Unlike most folks in the SEO biz, he works directly on the sites he optimizes, having witnessed the effects of recommendations that go ignored or misunderstood (in previous gigs).
Peter has worked on websites since the salad days of the internet, first as a graphic artist and web designer at the Centers for Disease Control. Then came several years of freelance web development, SEO and e-commerce management for business sites of various sizes, and ultimately a 10-year stint as the sole SEO Manager of PartyCity.com.
In his spare time, he enjoys classic film, classical music, and classic comebacks. And cats.
Professional Work Experience
Search engine optimization
Ecommerce management
Conversion rate optimization
UX design and analysis
Copywriting and training
E-mail campaign design
Web design and development
Graphic design