Interactive Design Case Studies: Motion Picture & Television Fund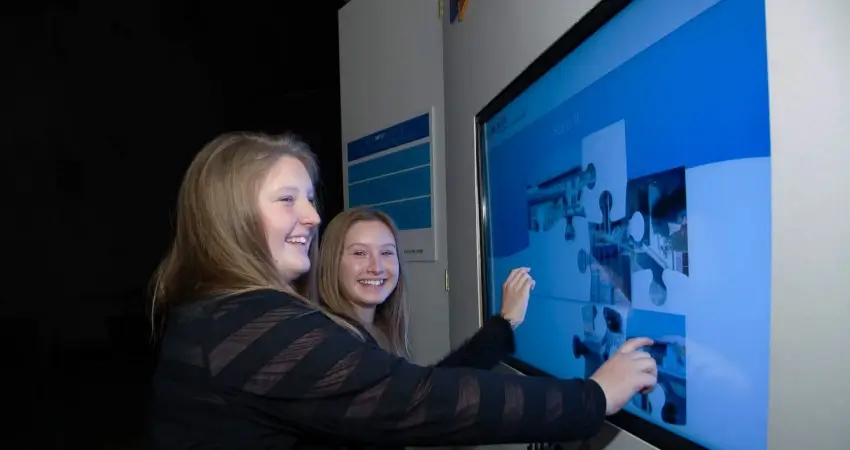 Year of project: 2015
The Project: Jigsaw Jam
The Motion Picture & Television Fund (MPTF) asked Culture Cube to develop fun and engaging interactive content for their annual events. The goal was to boost awareness of MPTF and educate guests about its history and services.
What We Did
Working with MPTF, we created a digital jigsaw puzzle game. Players would complete as many 6-piece jigsaw puzzles as possible within an allotted time. Each puzzle revealed a different image of MPTF and its services.
The 6-piece puzzle design enabled rapid play. That was the point, because the more puzzles guests completed, the more they learned about MPTF.
The Result
A-list actors and industry professionals played the game at Century Plaza Towers, the site of the Emmy's Evening Before party.
Later, MPTF featured the game at their Volunteer Appreciation and Awareness event at CBS studios.
Players enjoyed assembling the puzzles and competing against each other while learning about MPTF's mission and history.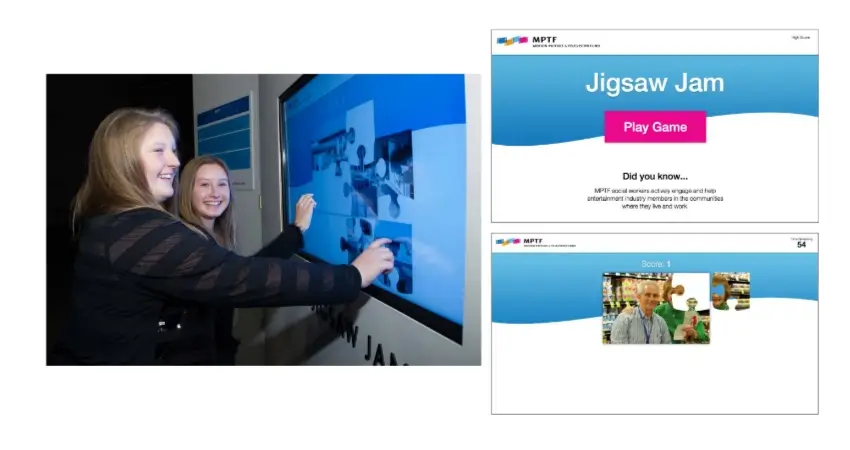 The Project: Film Frenzy
MPTF requested a second interactive game to introduce guests to the many high-profile Hollywood personalities supporting the organization and its cause.
What We Did
We designed an interactive hit-the-tile game.
To score, players with iPad controllers flicked film reels at images (tiles) of well-known actors involved with MPTF.
By wirelessly connecting iPads to an LCD screen, we eliminated the need for a large touch screen and kept equipment costs low.
Multiplayer participation enabled an exciting and engaging game experience.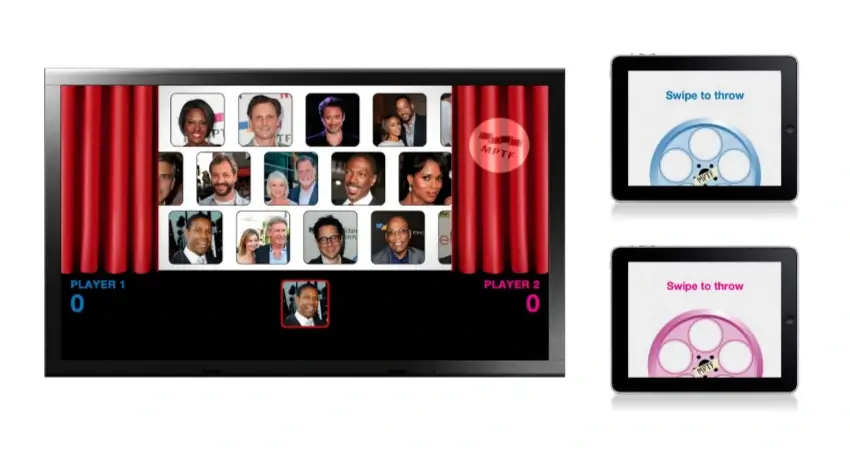 The Result
Film Frenzy made its debut at the 2015 Oscars "Night Before" party at Fox Studios. It was the first-ever multiplayer interactive game displayed at that annual event.
Related Culture Cube Services