Interactive Design Case Studies: The Hollywood Reporter, Delta Airlines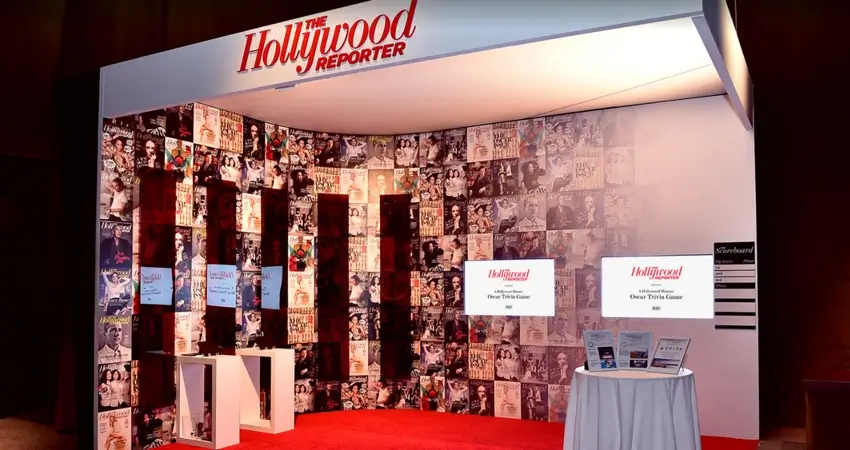 Year of project: 2015
Client Need: The Hollywood Reporter
The Hollywood Reporter has provided quality entertainment industry news since 1930. The Reporter would be sponsoring events across America and was looking for highly engaging interactive content to promote its brand, history, and purpose.
What We Did
Culture Cube worked with The Reporter to develop a fast-paced trivia game.
All questions were drawn from 85 years' worth of Hollywood Reporter articles.
The game was customizable. Questions could be swapped out easily, ensuring that the game promoted The Reporter's brand and was ideally suited for each event.
We designed a two-screen event booth to make the game more engaging, allowing players to compete head to head.
We installed a score-keeping board and updated it throughout the event to reflect the latest high scores. This heightened the sense of competition and kept people returning to improve their high marks.
The Results
Even A-list actors and industry professionals enjoyed "A Hollywood Minute: Oscar Trivia" at the Oscar's Night Before party at the Beverly Hills Hotel and the TriBeCa Film Festival in New York.
Players loved the challenge of the Hollywood trivia questions. They loved competing against each other even more (and boasting their scores on the scoreboard).
The game was an engaging, entertaining, and memorable brand experience for the Hollywood Reporter.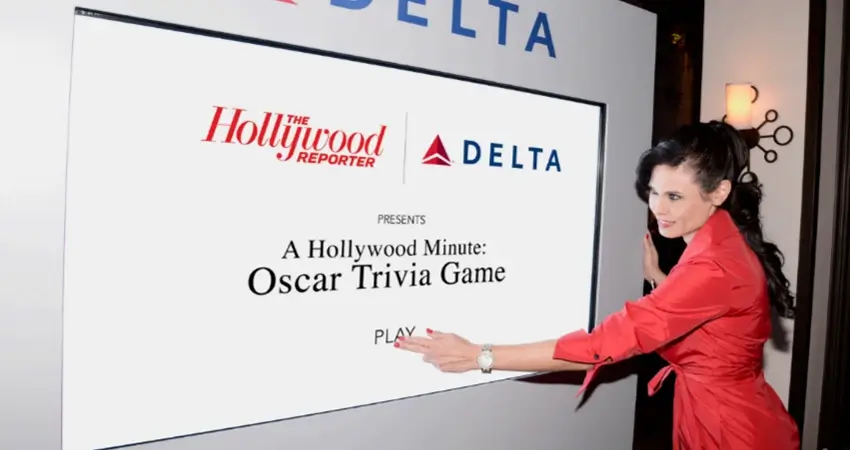 Client Need: Delta Airlines
Delta Airlines sponsored the annual Oscar Nominee Party and requested interactive content to support its brand presence.
What We Did
We added airline-related Hollywood questions to the pool of trivia questions.
We rebranded The Oscar Trivia game to include Delta Airlines at the famous Spago Restaurant in Beverly Hills for the 2015 Oscars Nominee Party.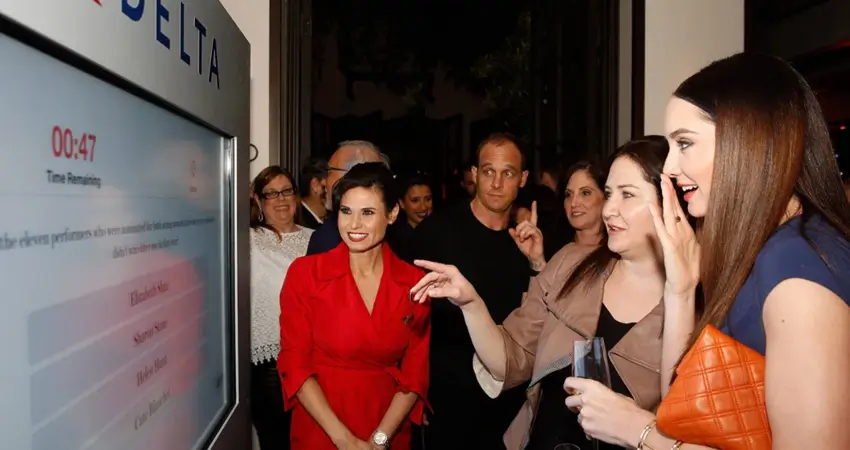 The Results
Results were identical to the original game: high engagement, friendly competition, and effective branding for Delta Airlines.
Related Culture Cube Services