Website Redesign Case Study: An Appliance Repair Company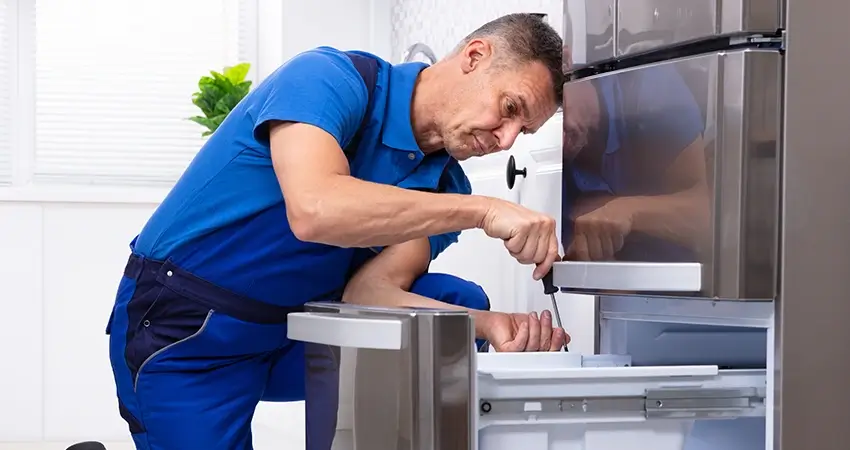 The Client
A large appliance repair and refrigeration service company in Los Angeles, CA.
The Problem
The client had multiple shabby and poorly ranked websites, many competing listing profiles, inaccurate citations across the internet, and thousands of toxic inbound links to existing sites. These all posed a barrier to organic search rank. More wasn't better for the business.
Poor Google reviews reduced Google My Business impressions and clicks. The client's paid advertising performed reasonably well for appliances and refrigerator repair, but not for HVAC services, a higher margin business. High costs per call and low conversion rates contributed to a poor return on ad spend.
The Objectives
Design a single user-friendly, informative, and high-conversion website.
Improve organic traffic to the website.
Increase paid advertising leads and conversion rates while reducing the cost per call.
What We Did
We met with the client regularly and proactively optimized the company's digital footprint.
We identified and deleted the client's duplicate websites.
We built a new, mobile-friendly website and optimized it for form and phone call conversions.
We redesigned Google Ads campaigns and optimized them for conversion.
We updated the company's online listings to improve the NAP (name, address, phone) profile for local search and Google Maps.
We disavowed toxic links.
The Results
56% reduction in cost per phone call.
76% improvement in Google Reviews score.
133% increase in organic website traffic volume.
Related Culture Cube Services