Experiential Marketing Case Study: Dallas Cowboys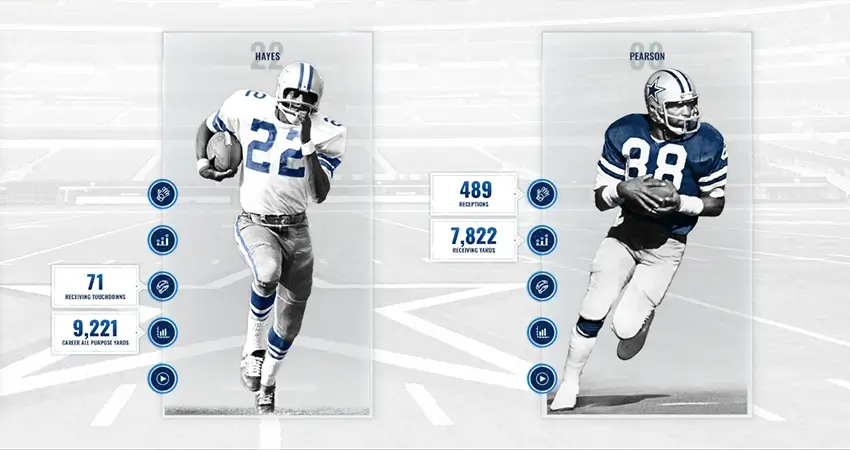 Date of project: Ongoing
The Challenge: Increase Fan Engagement
The Dallas Cowboys offer VIP guided tours of AT&T Stadium and of the Cowboys World Corporate Headquarters at The Star in Frisco.
They were looking for a way to boost the engagement of fans taking the tours, give them a sense of football operations, and introduce them to some of the Cowboy legends of the game.
We worked with the Cowboys to create an interactive experience displayed on multiple screens and occupying an entire wall of the War Room at the Star. It enables fans to conduct a mock draft as they become virtual members of the Football Operations team.
Objectives: What the Project Hoped to Achieve
Provide an interactive experience for diehard Cowboys fans
Generate excitement and awareness for the tours
Educate fans about the team's rich history
Increase ticket sales for Star tours
Encourage fans to visit The Star
Culture Cube's Experiential Solutions
We developed an application that used Multitaction screen technology and allowed every tour group to interact with it at the same time.

Guests could view statistics about their "draft picks" — legendary Cowboys superstars at the quarterback, running back, and wide receiver positions — displayed on a massive multitouch wall.

The Results: How the Project Achieved Its Goals
The Cowboys have reported that the interactive display is a tour favorite.
It takes up 20 screens combined into a single giant screen, accommodates multiple users simultaneously, and teaches younger fans about past Cowboys greats and Cowboys history.
Related Culture Cube Services