Local SEO Case Study: A Plumbing & HVAC Service Company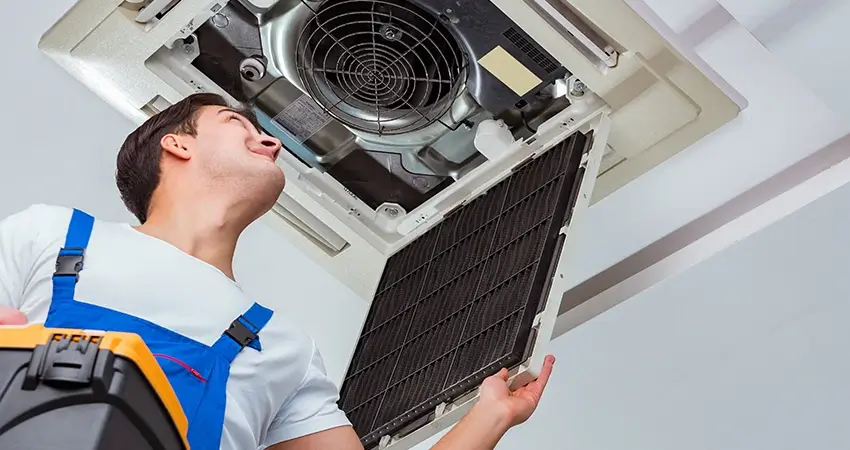 Summary
We improved a new client's website and local search performance, raised conversion rates, and generated more qualified leads at a much lower cost per lead.
The Problem
The owner of a plumbing company in Orange County, California, faced rising advertising costs and diminishing returns. He wanted to reduce his dependence on print advertising and generate more business online.
California's largest media companies, Dex Media and YP, handled all marketing for the plumbing contractor and charged a premium for their services. Inbound calls were declining and the cost per call continued to rise. The contractor needed a better, more affordable, and customer-focused marketing service for the long haul.
Project Objectives
Transfer ownership and control of the client's content, website, and logins from Dex Media and YP to Culture Cube.
Shift the focus of paid ads to adjust for seasonal demands and business needs.
Improve the client's Google reviews and online reputation.
Build organic traffic, direct traffic, and other free or inexpensive lead sources to reduce the contractor's reliance on paid leads.
Integrate office automation with field data collection, reporting, and performance tracking.
What We Did
After transferring control of the client's domain, email accounts, and various "big media" campaigns, we implemented tracking across multiple channels to gauge the success of existing marketing efforts.
Over the next 12-18 months, the data produced a clear picture of each marketing campaign and channel. We shut down unproductive marketing campaigns and devoted more resources to the campaigns with the best returns.
We rebuilt the website, adding search-optimized content to attract organic traffic.
We optimized the company's Google My Business listing.
We cleaned up citations and NAP (name, address, phone) information across the internet to strengthen local search signals.
We strengthened the website's backlink profile and added new citations.
As we tracked, reviewed, and refined campaigns, we continued to add search-optimized content to the website. The company's online visibility improved dramatically.
Paid leads became a luxury and not a necessity, a tool we used on an "as needed" basis. Organic search, Google Maps, and other non-paid were already driving enough calls to sustain the business.
Detailed tracking allowed us to zero in on the most effective strategies and ultimately give the techs more qualified leads resulting in higher close rates.
As of July 2022, 75% of all leads came from Google Maps and organic searches. The plumbing contractor spent less on advertising but did more business than ever. Paid leads were supplemental and not a primary lead source.
The Results
40% increase in organic and maps calls
29% reduction in cost per lead
23% increase in the total number of calls
67% improvement in Google review score
Related Culture Cube Services