SEO & UX Case Study: An Electrician in Riverside, CA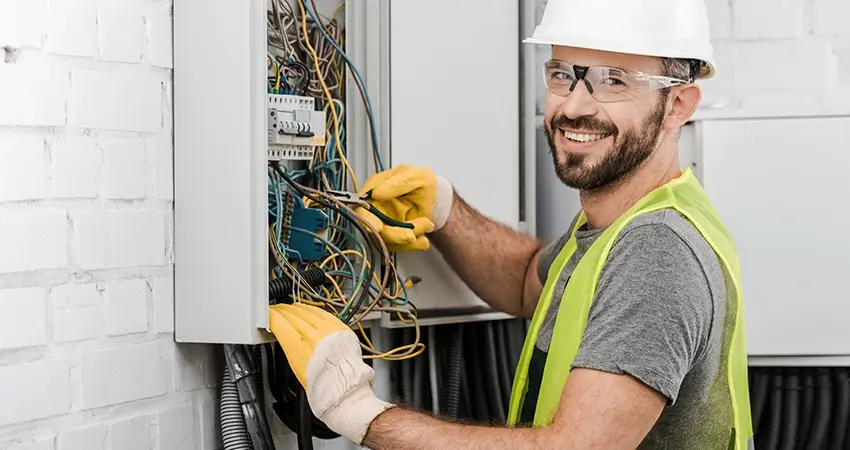 Date of project: March & April 2021
The Problem
An electrical company had an information website with roughly 60 pages, including location pages for service cities.
Performance was lackluster: 43 page views daily and fewer than five tracked calls.
An SEO audit revealed several easy-to-fix issues limiting organic search performance and conversion to sales. The site needed corrections and enhancements, and not a complete redesign.
Problems included:
Confusing navigation on the home page. Colored headings looked like links, and links looked like plain text.
All service pages lacked clear calls to action.
Long page load times contributed to a high bounce rate.
Headings were used to size text and not to organize the content structure — one of the worst possible signals to search engines.
Global navigation was missing on the mobile site.
The robots.txt file and XML sitemaps linked to non-existent pages.
Uncrawlable JavaScript links orphaned half the pages on the website.
Content length was too short to drive much organic traffic.
Metadata, schema, and other SEO basics were missing.
Buttons and links to the contact page were tiny and lacked compelling language. "Click here" was the default message.
Service page copy buried key points toward the bottom of the page.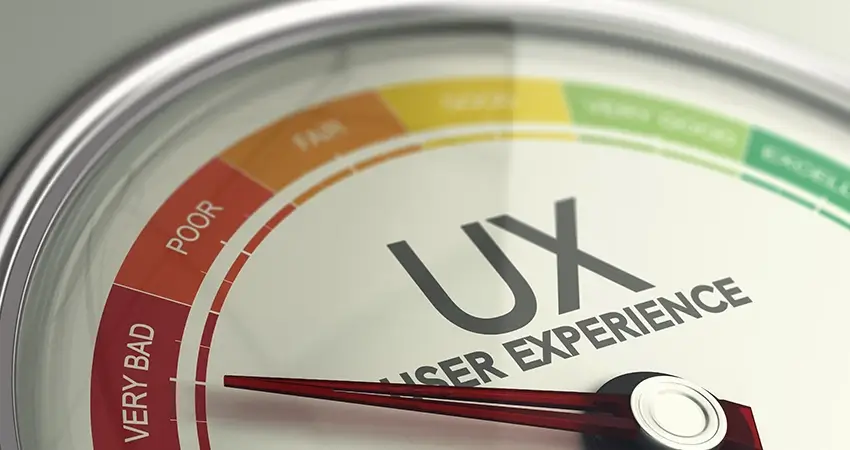 What the Analytics Told Us
We placed heat map tracking on the home page, the Contact Us page, and other key pages to understand user behavior.
The data confirmed that a large banner image on the home page was completely ignored, and even worse, that many users never scrolled past it.
A high number of "rage clicks" indicated customer frustration over confusing navigation, and scroll map data suggested that most customers never reached calls to action ("contact us"), if there were any.
Keyword research revealed opportunities for organic traffic, and analytics data showed that the most important service page on the site was starved for traffic.
What We Did
We removed the large home page banner, replacing it with obvious links to primary service pages and the contact page.
We resaved most images in next-generation formats like WebP, deleted unused plugins, and optimized server settings for faster page load.
We expanded copy by 60 to 100%, front-loading value propositions and calls to action, adding search-friendly headings, and breaking huge blocks of copy into short paragraphs and bullet points.
We replaced JavaScript links with crawlable HTML links.
We reorganized global navigation, giving prime real estate to services with high margins and customer demand.
We took care of the SEO basics: metadata, schema, correct and complete XML sitemaps, etc.
We created a multipage for electric vehicle charger installation quotes. This allowed NWPI to make installation quotes remotely, eliminating the need for time-consuming site visits.
We assigned different colors, styling, and behaviors to headings and links.
We added a hamburger menu to mobile pages and removed metadata instructions causing scrolling issues.
We placed guarantees on pages and customer reviews for social proof.
The Results
The electrical company saw an almost immediate increase in calls. Phone traffic rose steadily for more than a year before leveling off. In July 2022, organic search accounted for 88% of all calls.
As of this writing, the company doesn't advertise online because it already has more than business. The quality leads come through organic search.
Year-over-Year Phone Calls
Jan 2021: 127
Organic: 68
Percentage organic: 54
Jan 2022: 266
Organic: 211
Percentage organic: 79
Related Culture Cube Services