Form Design Case Study: An Electrician in Riverside, CA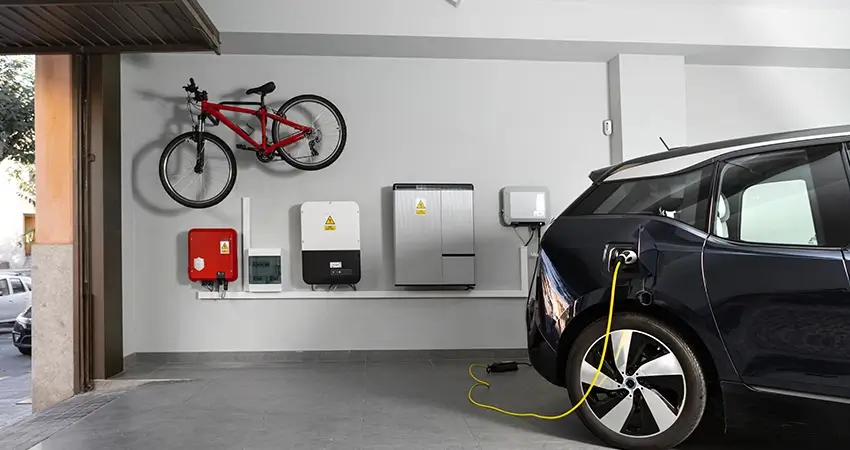 September 2021
The Problem
A Riverside electrician's most profitable service was electric vehicle charger installation. The company offered free guaranteed quotes for installation and received several requests daily for estimates.
Most estimates required an on-site visit, which could take several hours to complete with travel time. Unless the prospect agreed to an installation, the "free estimate" cost the company time, travel expenses, and lost revenue that could have come from other jobs.
The company had trouble keeping up with requests. Free estimates sometimes demanded nearly as much time as the installations and generated no direct revenue.
The business owner asked us to build an online form to verify a prospect's service area and collect the information he needed to offer guaranteed quotes by phone or email.
The form had to be detailed but easy to understand and complete.
It had let clients upload videos, photos, and diagrams.
It had to work equally well on desktop and mobile devices.
What We Did
We met with the owner to determine the most basic (and least invasive) information he needed for a guaranteed estimate.
We diagrammed an easy-to-use, multistep form for desktop and mobile display.
We created sample videos, diagrams, and photos for the customer to illustrate what the company needed for an accurate EV charging installation estimate.
We integrated a hosting service for large file video uploads (so that customers wouldn't be forced to "optimize" their homemade videos).
Sample Diagrams & Instructions for Form Building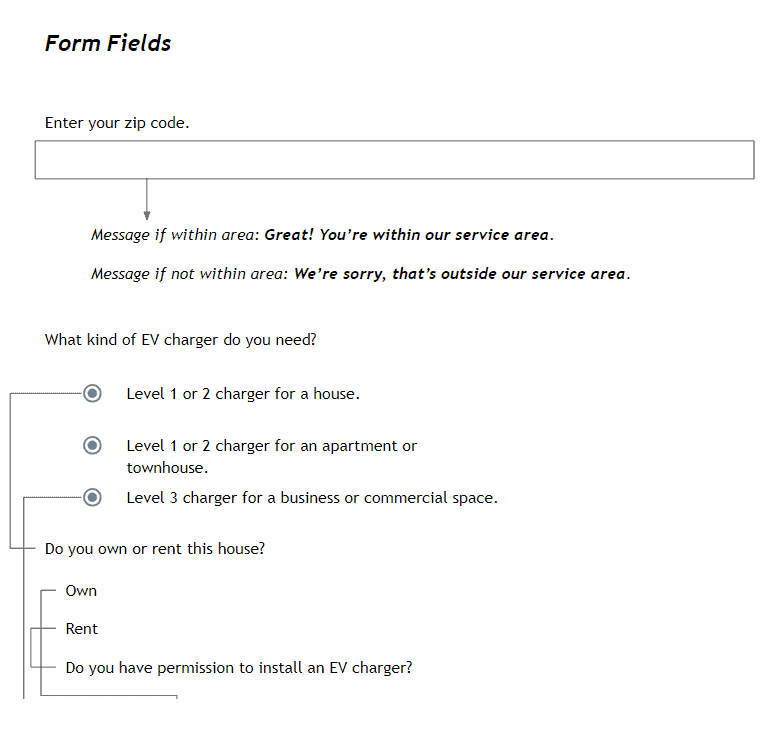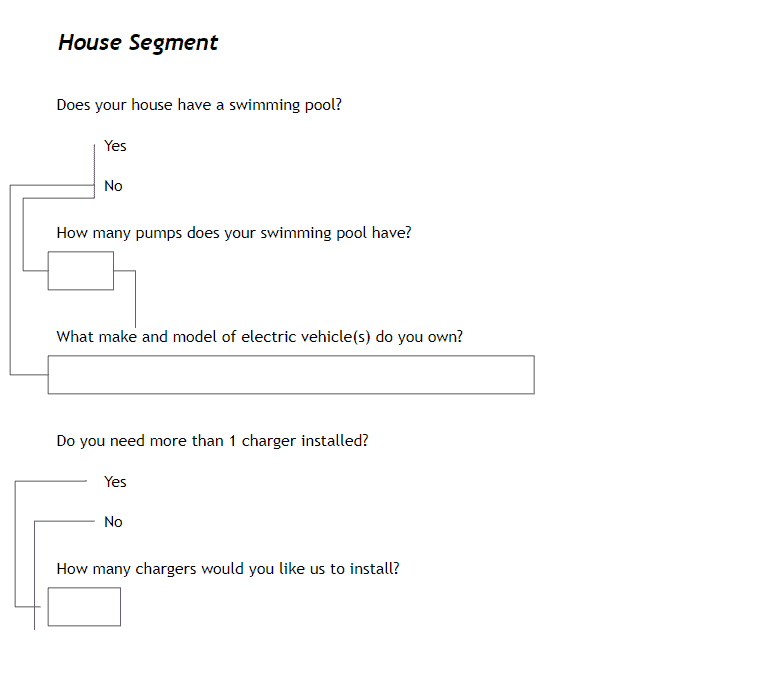 The Result
The EV charger installation form eliminated the need for and expense of most on-site visits. It also benefitted customers, who no longer had to wait at home for the electrician to arrive.
The company directed callers to the form instead of scheduling visits for estimates. This generated more qualified leads and revenue in less time.
Estimates took minutes to complete, not hours. Prospects often received a guaranteed quote within an hour of submitting a request.
Related Culture Cube Services