Culture Cube's Client Onboarding Fast Track: What Is It?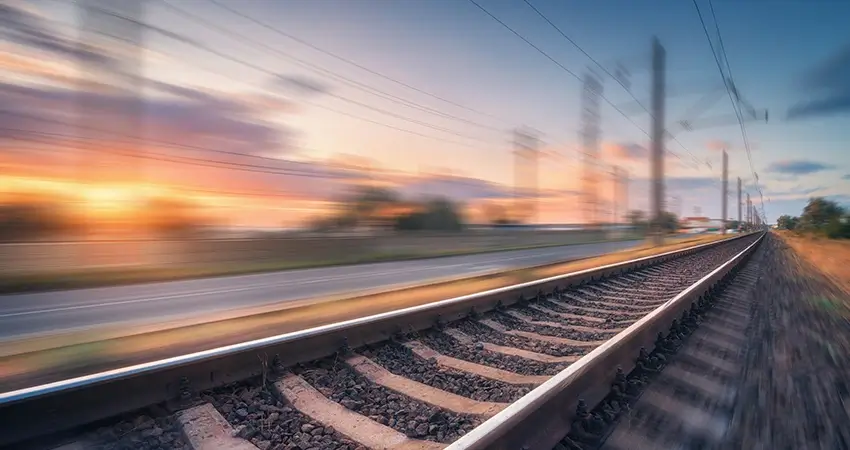 It's easy enough to rebuild a website if you don't do much with it. Slap on a new template, upload a few graphics, and voila! You're done!
It's akin to repainting a car with a broken drive train. The car looks splendid in the driveway, but it won't go anywhere.
Most new clients come to us with dysfunctional websites generating fewer than 10 daily visits. Website redesign is high on their list of priorities, but several factors can delay the launch of a new site.
If the business owner has lost track of domain registration information, it can take several months to transfer the domain to a new site.
The good news for you, the small business owner, is that you don't have to wait for the domain registration to go through.
At Culture Cube, we've developed a strategy to boost online visibility fast and deliver immediate returns on a client's marketing investment.
These are the steps we follow to fast-track your business for success.
A site redesign is recommended but not required!
We sit down with you to discuss your business goals and budget. Together, we'll determine the best, most cost-effective marketing approach to help you meet those goals.
We produce a document outlining those goals and detailing our marketing plan. The document will serve as a guide for Culture Cube staff working on your projects.
If you don't already have it, we'll install Google Analytics and Google Search Console tracking on your current site (assuming we have access to your site). This will give us a baseline of your site performance.
We'll also track your site SEO performance in SE Ranking, our SEO platform, at no cost to you, and your phone calls in Call Tracking Metrics for a low monthly fee.
30% to 60% of phone calls should come via your Google Business Profile (GBP). Google creates these listings automatically; it's up to you, however, to claim, verify, and optimize your listing to get the most out of it.
Or you can have us do it for you!
You don't need a first-rate website to show up in the Google Maps Pack of local search results — Google pulls the information from GBP.
What you need — and we'll handle this for you — is an optimized profile with a compelling business description, accurate information, and an efficient system to request and respond to customer reviews.
Finally, we'll import your GBP to Bing Places for Business at no extra charge, so that your business displays in Bing searches as well.
Paid search can open the traffic floodgates. With an aggressive campaign, the calls will come on the very first day.
The trouble is, paid search can be expensive. Some local service keywords cost upwards of $15 a click.
But done skillfully, paid search is the most effective way to drive leads to an underperforming site. And if your web pages convert poorly, we'll build high-conversion landing pages until we can overhaul your site.
5. We Initiate a Citations/NAP Cleanup Campaign
To understand your location and service area, Google looks at all sites across the internet, and not just your Google Business Profile. The Better Business Bureau, Yellow Pages, and other "citations" may list a phone number, address, and business hours different from the stated hours on your website and GBP.
This calls for a "NAP cleanup" — business name, address, and phone number — which will boost your local signals and Google Business Profile traffic. We offer quality citation cleanup for less than the going rate at most agencies.
6. We Outline a Reviews Campaign
Customer reviews — quality, frequency, and volume — are significant factors in GBP rank.
Some platforms like Amazon.com send out automated requests for reviews. No such luck in the small business world, unless you integrate your billing system with an email and CRM system that facilitates automated requests.
But we can make it easier for you to request reviews, screen or flag any negative reviews, and respond automatically to any posted positive reviews. And we'll hand you a document explaining how to encourage positive reviews and get the most out of them.
With even the most basic website redesign, we:
Rewrite and add information pages.
Optimize pages for search.
Create localized city pages and service area information.
Optimize the UX, conversion path, and navigation.
Optimize local schema.
No redesigned site is an SEO juggernaut at launch unless it already contains a ton of quality information.
Some of the more mature "SEO stars" of the Culture Cube constellation get 60% to 85% of their traffic from organic search and over 50% of their phone calls. We can achieve the same results for your site, but only with a maintenance plan allowing for continuing content creation: blogs, information pages, case studies, FAQs, etc. to build traffic.
4 pages per month will add 48 pages to your site in a year. And when a site has over 100 pages of quality content, daily site visits are usually in the hundreds.
With ongoing site maintenance and SEO, you may be able to wean yourself off of paid advertising altogether in two years' time — or less.
About Culture Cube Digital Marketing
Culture Cube specializes in digital marketing for local businesses. Our clients include plumbers, HVAC installers, appliance repair companies, and local newspapers.
We offer the expertise of a large agency at small agency rates.
Because we specialize, we're better qualified to promote your small business and create the most effective campaigns.
We don't waste client money on lavish offices, fancy equipment, costly business trips, and endless meetings. We pass our savings on to you and welcome you as a partner more than a client.
Please contact us to learn what we can do for you.

Peter Losh is the SEO Director of Culture Cube Marketing in Upland, California. He's also a de facto UX designer, site builder, and content creator. Unlike most folks in the SEO biz, he works directly on the sites he optimizes, having witnessed the effects of recommendations that go ignored or misunderstood (in previous gigs).
Peter has worked on websites since the salad days of the internet, first as a graphic artist and web designer at the Centers for Disease Control. Then came several years of freelance web development, SEO and e-commerce management for business sites of various sizes, and ultimately a 10-year stint as the sole SEO Manager of PartyCity.com.
In his spare time, he enjoys classic film, classical music, and classic comebacks. And cats.
Professional Work Experience
Search engine optimization
Ecommerce management
Conversion rate optimization
UX design and analysis
Copywriting and training
E-mail campaign design
Web design and development
Graphic design