Customers Need Information, Not Bullet Points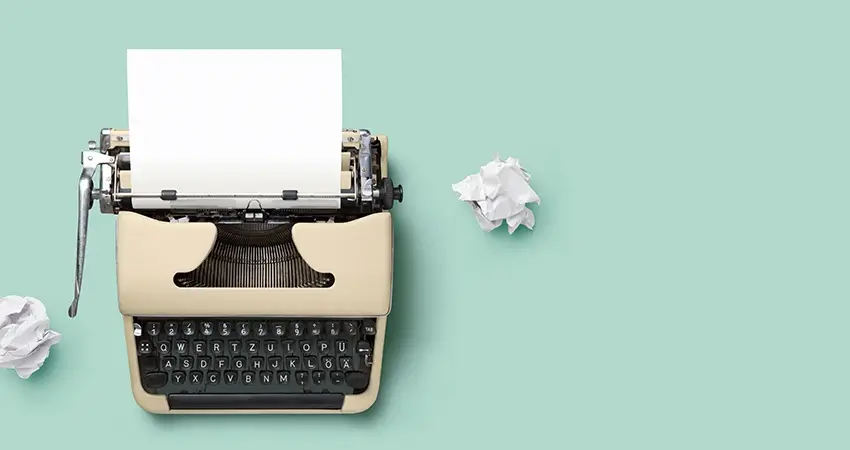 How often have you seen an information site with no real information?
Bullets and nothing else?
Full-service lock shop
24-hour emergency service
Residential services
Business services
Commercial services
Marine services
Motorcycle keys
Fantastic.
Bulleted lists are the lifeblood of PowerPoint, and they break up monolithic blocks of copy on a web page.
But they don't stand on their own as information.
Customers need more. Search engines may not index a page with bullets and nothing else, let alone rank it.
Why Information Gets Short Shrift
Writing good marketing copy is harder than it looks. Relatively few people do it well. Entire agencies may do it badly.
And this is especially true when the writing is out of their wheelhouse. How often do you come across a page about toilet repair that makes you want to read it?
The people building your budget website are doing their best but need more to work with. A logo? If they're lucky. Images? Maybe a handful.
Copy? Forget it. They're counting on you for it, and small business owners don't write web copy or have time for it.
They can spend only a few hours on a $500 website to make a profit. One good page of web copy can take a day or more, especially if it goes through rounds of approval. With that page — maybe a primary service page — they've already blown the budget for the entire website design.
No wonder the copy gets short shrift.
Good Copy Takes Time & Expertise to Develop
Copywriting is (or should be) the most time-intensive task of a small business website project.
Not design. Not page building. Not any of the things you notice.
It might take three days to design the mockups for a local site and another two days to create templates. Once you have the templates, you can launch a new page in 30 minutes to three hours.
But web copy with fewer than 500 words rarely generates much organic traffic. A search-optimized information page might contain 700 – 1,500 words, depending on the subject. The blogs we write for clients are in the 750 – 2,000-word range, not because it takes that many words to rank but because it takes that much work to be thorough.
This blog is already in the 400-word range, and I haven't yet said anything. Don't get your hopes up. I probably won't.
All that web copy has to drive conversions, too. It should be engaging, informative, formatted for online readers, and ultimately written for humans, not search bots.
According to copy legend Joe Sugarman, you must be a subject matter expert to write well. While writing a blog about leaky dual-flush toilets doesn't qualify you to install them, you have to know something to say anything helpful. Superficial knowledge will quickly expose you as a fraud.
Each web page is equivalent to a high-school essay with correct grammar, clear organization, marketing messages to sell your services, calls to action, and keywords and headings for search engines.
That's a lot for our friends, the harried website designers, to absorb. So mostly, they avoid web copy and hope you don't notice or care.
Why Good Local Business Copy Is So Rare
Website copywriting is a specialized skill. Even so-called "website copywriters" may be limited to writing product copy, headlines, blurbs, and calls to action.
Few know how to create compelling, high-conversion, search-optimized content. Most don't have access to the analytics, so they can't be sure what works. They're fumbling along for a paycheck.
When I first looked at the analytics in 2003 — raw data in the pre-Google Analytics era — it completely changed how I wrote. Gone was the flowery language. Gone were the stuffy intros. Gone were the grandiose expositions. The bad jokes remained. Some things just can't be helped.
Web copy should be thorough but also to the point. Don't waste the reader's time. Front-load your value propositions, because some readers will never scroll past the fold, and they sure as heck won't read all the way to the bottom.
College Doesn't Prepare Writers for Digital Marketing
Most recent college grads are woefully unprepared for the world of digital marketing. They learn on the job (maybe), and once they reach mediocrity (and not just incompetence), they're off to a gig at a Fortune 500 company desperate for writers.
How do I know this? Am I just being snarky?
For years, I trained the writing team for a large e-commerce company. I reviewed the work of agencies selling their writing services.
The "SEO writers" couldn't craft engaging copy. They had no marketing skills.
The "marketing writers" had no concept of SEO. They couldn't write copy to drive traffic.
The newbies were clueless and lacking in imagination (with a couple of notable exceptions).
Now let's take it one step further. Writing for a plumber, electrician, or locksmith is much more challenging than blogging about party ideas or cranking out product copy for Halloween costumes.
It requires specialized knowledge.
It must be accurate and engaging.
It must reach a threshold length to rank.
It can't be too "salesy."
All Copy Should Engage the Reader — Even Info about Leaky Toilets
Good copy is never dull, even when discussing clogged sinks and leaky toilets.
It should anticipate the readers' questions, provide helpful answers, and contain the keywords customers use to search for your services.
And it should persuade potential customers to pick up the phone. They'll do it only when convinced you're the right for the job.
Good copy sells your services, builds trust with potential customers, and drives more organic traffic to your local website. It can help you stand out from your competitors and solidify a reputation for expertise.
But it takes more than a few blog posts to make that happen. And when was the last time you saw a bulleted list inspire a call?
Why It Pays to Hire an Expert
Expert web copywriters know the ins and outs of local search engine optimization. They'll create content for today's mobile users, formatted for online readers, and written to sell your services.
The best ones have worked on dozens of local sites. They understand analytics and know how to optimize copy for humans and bots. That makes them worth every penny.
So, where can you find these copywriting unicorns? Good luck with that, but at Culture Cube, our writers:
Have been in the business for decades;
Have worked on dozens of sites of all sizes;
Have proven results in local SEO;
Take the time to read books and blogs about copywriting!
And with that bulleted list, I conclude my humble blog. Thank you for reading.
Related Writing Resources

Peter Losh is the SEO Director of Culture Cube Marketing in Upland, California. He's also a de facto UX designer, site builder, and content creator. Unlike most folks in the SEO biz, he works directly on the sites he optimizes, having witnessed the effects of recommendations that go ignored or misunderstood (in previous gigs).
Peter has worked on websites since the salad days of the internet, first as a graphic artist and web designer at the Centers for Disease Control. Then came several years of freelance web development, SEO and e-commerce management for business sites of various sizes, and ultimately a 10-year stint as the sole SEO Manager of PartyCity.com.
In his spare time, he enjoys classic film, classical music, and classic comebacks. And cats.
Professional Work Experience
Search engine optimization
Ecommerce management
Conversion rate optimization
UX design and analysis
Copywriting and training
E-mail campaign design
Web design and development
Graphic design