How A Bad Website Redesign Can Wreck Your Business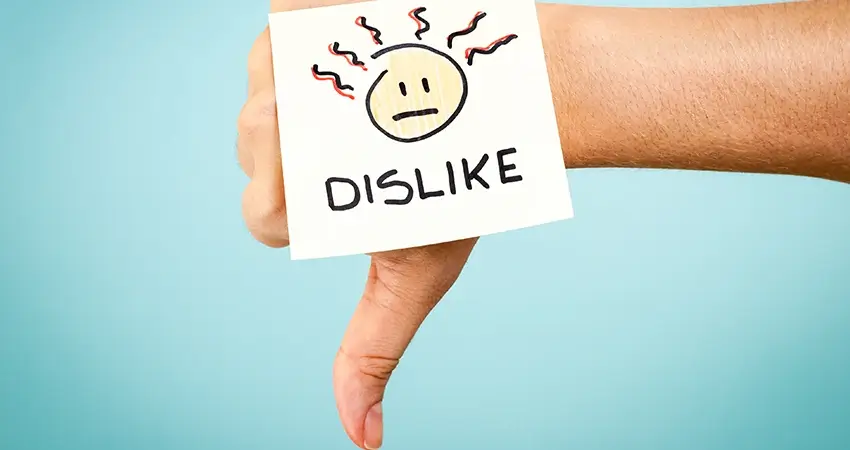 Your website needs help.
Customers say they can't find anything, plus the analytics tell you — if you have analytics — that your site sees less traffic than Alaska State Route 11.
You contact an agency like Culture Cube for advice. The standard advice: "We'll rebuild your website for (an undisclosed amount)! You'll love it!"
Maybe you need a new website, and maybe you don't. It usually benefits the agency to rebuild your site because they can charge for more hours and place their stamp on the project: "Just look at what we did!"
But will the project benefit you and your customers?
Caveat Emptor: Website Buyer Beware
Many moons ago, as a freelance web designer, I built a website for a home and garden center in Central Texas. It was owned by certified master gardeners! — and that set the business apart.
The site was my first SEO guinea pig, and it thrived, driving more than 1,100 daily organic visits. Most small business sites get fewer than 16 visits daily. What did the trick?
A whole lot of work, including:
Search-optimized gardening articles and information. I rewrote all information sheets in the store and posted them online.
Search-optimized site architecture. I organized the site carefully.
Search-optimized code and internal linking.
Backlinking from gardening directories and information sites.
Frequent tweaking to boost pages.
Later, I moved on from the account but stayed in touch with the owner. He hired a local marketing firm to add e-commerce.
"That's great," I said, "but they don't have to redesign the site. Just plug in an e-commerce engine to begin selling your products."
I reminded him that the site's organic traffic could be in jeopardy if the agency behaved like bulls in a china shop. Plus, the site was only two years old and in no need of an overhaul.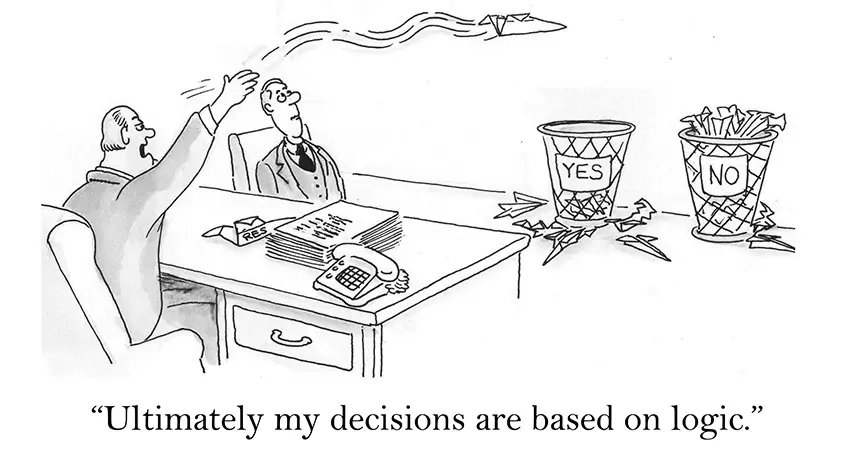 Search Traffic from 60 to Zero in Seconds
The marketing firm did, in fact, act like bulls in a china shop. Or more like bulldozers. Some changes were so arbitrary, nonsensical, and damaging that they defied explanation. From the POV of a search engine, every page had been revamped for the worse.
Predictably, traffic ground to a halt. A couple of months in, I called the owner to learn that the garden center was selling fewer products than ever, even after the addition of e-commerce.
Before the redesign, customers had called from Virginia, California, and all over the USA to place orders. When the search traffic died, the phone calls died with it.
One year later, the garden center was out of business.
The e-commerce integration, meant to be a lifeline, was so badly executed it became a death sentence.
I never asked the owner how much he had paid for the redesign. I didn't have the heart.
7 Good Reasons to Redesign a Website
Let's start by defining what a website redesign isn't. No agency should take your existing site, slap a new template on it, and call the process a redesign.
That does no more for your website than an application of paint. In some cases, it can cause real harm.
But there are several good reasons to overhaul a website.
Your site is unresponsive or not optimized for mobile traffic. You'll have to rebuild the site with a new responsive template that displays equally well on desktop and mobile devices.
Your site is more than five years old and hasn't been maintained. Web technology changes so fast, and new web technology is so superior to old technology that it may not be worth the effort to bring an old site up to speed. You'll want to migrate your best content but scrap everything else.
Your site is a victim of bad design. Many sites are. If your site is a source of embarrassment, it's time for a redesign.
You've expanded your product or service line and need to accommodate the new items. You can't tack on new product or service pages; you'll need a different navigation scheme.
You're using an old content management system that lacks features or is no longer supported. A new site will be easier to manage and keep updated.
Your site doesn't generate leads. If you're not getting the results you want from your website, it may need a complete overhaul with better UX.
You want to improve your SEO. A new site lets you start with a clean slate and do things right from the beginning.
When Not to Redesign Your Website
If your site is relatively new, give it a year or two before considering a redesign. A few tweaks to the existing site might be all you need — or maybe some additional content, like a blog.
Don't fix what isn't broken! If you're getting the results you want from your website, and if traffic is good and you're generating leads, a website redesign could be counterproductive to your business goals.
Finally, if you don't have the budget for a complete redesign, consider making incremental changes over time. That way, you can keep your site fresh and slowly update it.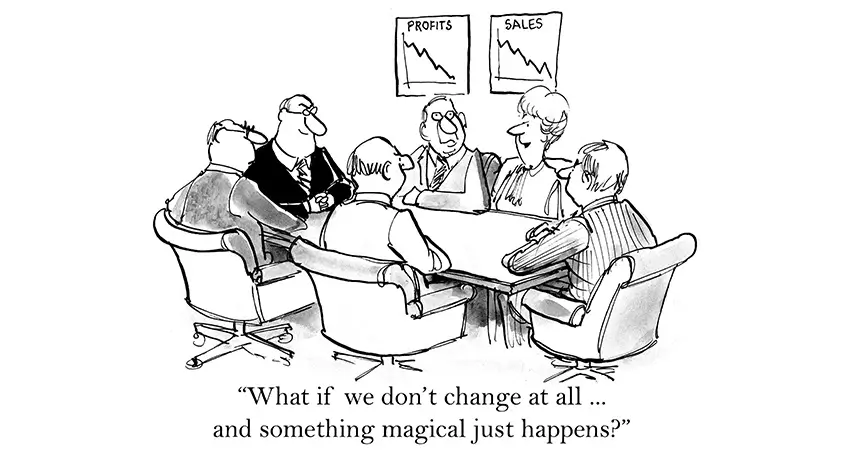 Good Website Redesign: What It Entails
A site redesign should go much deeper than cosmetic changes.
It begins with a thorough SEO and UX audit. The findings of that audit should inform the design.
It should identify what works and what doesn't work on your current site. Things that work should be left intact or modified only slightly. Whatever doesn't work should be discarded or rebuilt.
It should identify gaps or areas of lack. Is there enough information for customers and search engines? Does the site feature the services most critical to the business?
It should also identify what's missing from the user experience. Are you providing enough value? Is there enough information to help visitors make an informed decision?
It should analyze site architecture. Does the site have a logical order? Is information easy to find?
Are pages laid out with clear calls to action and paths to conversion?
Good redesigns are about making a site work and convert better. If you end up with a prettier site too, fantastic — but that shouldn't be the primary concern.
Why Website Redesigns Often Underdeliver
Now come the three biggest "Duh!" proclamations in this article.
Not every agency is created equal.
You don't always get what you pay for.
Any website built on the super-cheap will perform as expected (if your expectations are low).
Let's examine the "duh" points in more detail.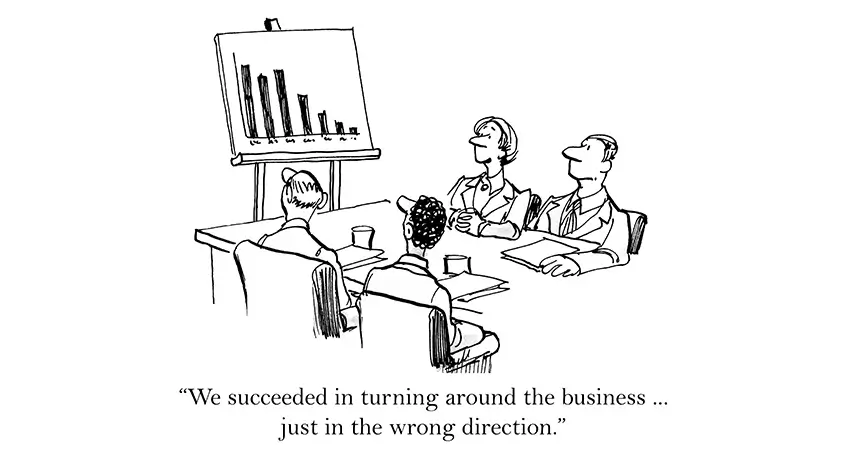 1. Not every marketing agency is created equal.
Small agencies often lack expertise and resources. They hire people who are learning on the job or aren't qualified for big-money corporate employment. Or, in some cases, freelancers and overseas contractors do the bulk of their work.
The result is a disjointed, amateurish website that makes you look bad and drives little search traffic.
Large agencies devote their prime resources to high-dollar corporate accounts. Small business accounts go to the end of the line.
You'll be charged lots of dough to have interns and junior employees write your copy, conceive your UX, and so on. Mostly, you'll pay them to attend endless meetings that resolve nothing.
2. You don't always get what you pay for.
Every agency promises to build a site that drives traffic and revenue. But since more than half of all small business sites get fewer than 16 visits daily, we know that's an empty promise.
Your website will succeed only with planning, sound development, and search-optimized content, and not every agency is up to the task.
Most will plug your existing content into a cookie-cutter template and declare the job finished. If you paid for a search-optimized, high-conversion website, surprise, surprise — you just got ripped off.
3. Any website built on the super-cheap will perform poorly.
If you pay for nothing, you'll get nothing. Why? Because only with experience, talent, and expertise can someone design a site well — and a $1,000 website redesign buys you none of that. Most self-respecting agencies won't write a page of web copy — just the copy — for under $500.
You don't have to shell out a fortune for a website, but you should view it as an investment and pay for it accordingly.
Vetting the Agency for Your Redesign
The agency you choose should be a potential long-term business partner and not just a Johnny-on-the-spot facilitator to get your site launched.
Visit the agency's website to see if it's up to snuff. How do they describe their services? Is their copy thorough and engaging? Is the site easy to navigate?
Do they offer case studies of client success? And other examples where they helped turn a business around?
Ask what they can do for you specifically.
What kind of site can they build for you within various price ranges? How many pages? How much probable organic traffic?
How will they track and measure the success of your website and other online campaigns?
Who will plan the website? How much experience does that person have?
Who will write your copy? Does that person understand your business and know how to market it?
Who will build your web pages? Is that person adept with SEO?
Can they show you portfolio examples of sites similar to yours?
How will they host and maintain your site? Will your new site load fast?
Do they offer monthly service bundles at a discounted rate, or will you always pay full freight for every little change to your site?
Do they have a reputation for honesty, and do they genuinely care about your business?
Do they hire contractors and interns, and if so, what's the level of guidance and oversight?
A Shameless Plug for Culture Cube
If you own or manage a local service business and are in the market for a new website, please call us or contact us via our online form.
We'd be happy to show you what we can do for you.
Culture Cube is a digital marketing agency specializing in full-service online marketing for local services businesses. We're located in Southern California, but we work with clients throughout the United States.
Our experienced designers, developers, and copywriters are passionate about helping clients grow their businesses. We take the time to get to know your business and your customers so that we can create a website that truly reflects your brand and drives results.
When you work with us, you'll get:
A well-designed website that's easy to use and navigate
High-quality, search-optimized content that's engaging and informative
Affordable marketing solutions tailored to your business
Ongoing support and maintenance
A partner in your success

Peter Losh is the SEO Director of Culture Cube Marketing in Upland, California. He's also a de facto UX designer, site builder, and content creator. Unlike most folks in the SEO biz, he works directly on the sites he optimizes, having witnessed the effects of recommendations that go ignored or misunderstood (in previous gigs).
Peter has worked on websites since the salad days of the internet, first as a graphic artist and web designer at the Centers for Disease Control. Then came several years of freelance web development, SEO and e-commerce management for business sites of various sizes, and ultimately a 10-year stint as the sole SEO Manager of PartyCity.com.
In his spare time, he enjoys classic film, classical music, and classic comebacks. And cats.
Professional Work Experience
Search engine optimization
Ecommerce management
Conversion rate optimization
UX design and analysis
Copywriting and training
E-mail campaign design
Web design and development
Graphic design