Google Ignores the Meta Description. Maybe You Should, Too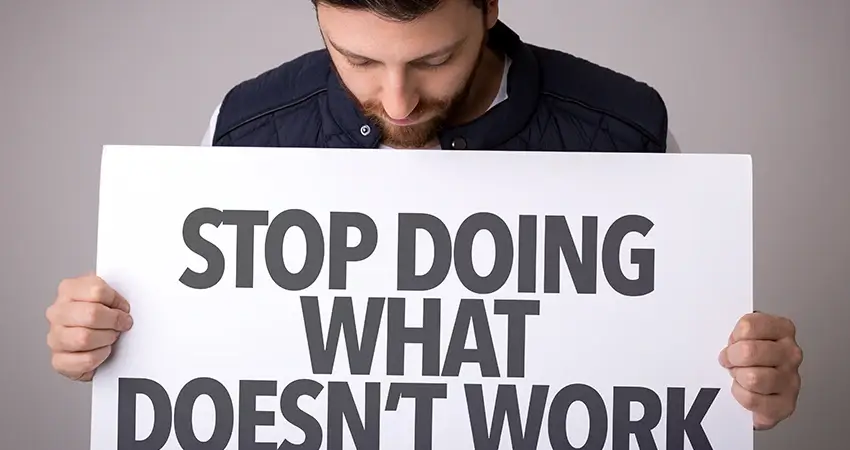 Professional SEOs are paid to stay on top of Google's frequent algorithm changes. Not everyone does a good job of it. Sometimes their advice can be — well — dated. And some SEOs cling to cherished but long-disproven beliefs.
One name-brand SEO agency dispensed obsolete advice to the company where I worked. They even sprinkled it into the PowerPoint decks for C-suite executives.
The worst recommendations came from content specialists. Plus, they would charge us for projects that had zero impact on SEO because they were "optimizing" stuff that Google now ignored.
So here, for the record, is a short list of things that will never move the SEO needle for your website. Not even a smidgin.
The Meta Description Tag
For years, Google has told us that the meta description tag has no SEO value. Stop stuffing it with keywords!
It should offer a one or two-sentence summary of the page the user is about to see or maybe a brief marketing message. But more often than not, Google will override your carefully crafted meta description with its own for a better experience in the search results.
The Meta Keyword Field
Some of us are old enough to remember that in the late 90s, a search for "candy bar" could bring back a list of adult sites.
That was the meta keyword field at work, easily the worst SEO field in history because it provided so little value and was so often abused.
Google stopped looking at meta keywords more than two decades ago. Microsoft followed suit soon after. If you enjoy listing keywords as a hobby, then, by all means, continue to populate the meta keyword field. Otherwise, you're wasting your time.
Keywords in the Domain Name
Another rich source of abuse was the keyword-rich domain name. It could be worth tens of thousands of dollars to some huckster who got in early, purchased hundreds of keyword-laden domain names on the cheap, and then held corporations hostage for them.
Those domain names are now worth less than a reichsmark in 1924. Google announced over ten years ago it would no longer consider keywords in a domain as a ranking factor.
Keywords in URLs
Keywords in URLs have value for analytics and filters, but they no longer affect a page's rank. Short URLs are preferable to long ones for various reasons, but keywords in the link won't vault your page to position #1.
Hidden Text & Links
An old black-hat trick was to stuff pages with hidden text and links, invisible to the human eye but not search robots. It was a quick way for pages to climb the search results and later get slapped by Google when discovered.
Google is sophisticated enough now to detect (and penalize) hidden text and links even when they're visible on some devices but not others. Don't even think about hiding text and links from users.
Faceted navigation and mobile displays are exceptions. Google understands that for UX reasons, you may sometimes collapse text blocks and hide the links they contain.
H4, H5 & H6 Headings
To a search engine, an h4 tag is nothing more than bolded text. So what, then, is an h5 tag? Less than nothing, in my view. A broadcast through the world's tiniest megaphone.
Over 43% of all sites on the internet now use WordPress. It's a highly flexible and easy-to-use content management platform that reduces the time and frustration of manually building pages in HTML.
But ease-of-use can invite some lazy habits, and one of those is the tendency to overuse h4-h6, often for sizing text. It creates a chaotic mess for search engines without a logical heading hierarchy. Don't fall into the trap. And replace your h4-h6 headings with CSS-styled bolded text.
Conclusion
This blog is a reminder that Google's algorithm evolves daily. What worked five years ago, or even a month ago, may no longer apply.
SEO profesisonals subscribe to newsletters and attend SEO conferences to stay afloat in a sea that sometimes threatens to drown them.
We're all treading water in Google's choppy algorithm sea. Find the strongest SEO swimmers you can, and stay close.
About Culture Cube Digital Marketing
Culture Cube specializes in digital marketing for local businesses. Our clients include plumbers, HVAC installers, appliance repair companies, and local newspapers.
We offer the expertise of a large agency at small agency rates.
Because we specialize, we're better qualified to promote your small business and create the most effective campaigns.
We don't waste client money on lavish offices, fancy equipment, costly business trips, and endless meetings. We pass our savings on to you and welcome you as a partner more than a client.
Please contact us to learn what we can do for you.

Peter Losh is the SEO Director of Culture Cube Marketing in Upland, California. He's also a de facto UX designer, site builder, and content creator. Unlike most folks in the SEO biz, he works directly on the sites he optimizes, having witnessed the effects of recommendations that go ignored or misunderstood (in previous gigs).
Peter has worked on websites since the salad days of the internet, first as a graphic artist and web designer at the Centers for Disease Control. Then came several years of freelance web development, SEO and e-commerce management for business sites of various sizes, and ultimately a 10-year stint as the sole SEO Manager of PartyCity.com.
In his spare time, he enjoys classic film, classical music, and classic comebacks. And cats.
Professional Work Experience
Search engine optimization
Ecommerce management
Conversion rate optimization
UX design and analysis
Copywriting and training
E-mail campaign design
Web design and development
Graphic design