Frequently Asked Questions about Small Business SEO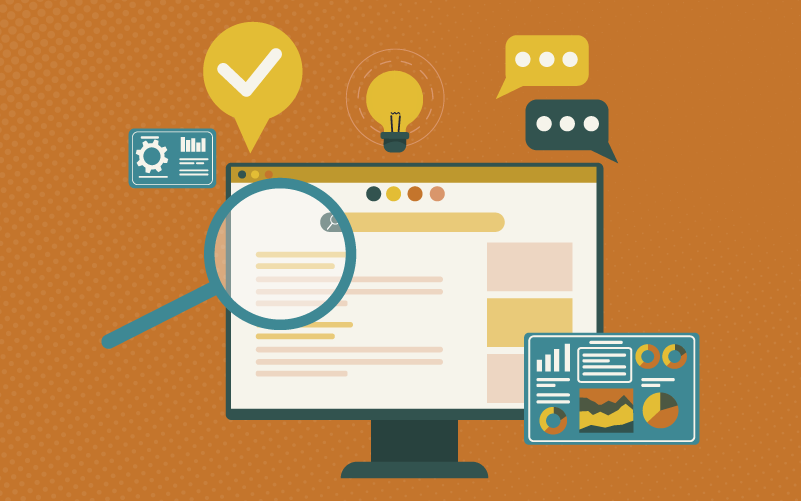 How can a small business afford SEO?
Nowadays, how does someone find a local business like yours?
Not in the Yellow Pages or the junk mail.
People search for a plumber or electrician, and the plumber or electrician with the best local SEO appears in the Google Map Pack.
The good news is that a local SEO package is much cheaper than organic SEO, which may require a website rebuild. In some cases, you can get good results for under $1,000. Please call us to discuss your options — unless you prefer to buy $100 leads that go nowhere.
How much does small business SEO cost?
Nothing, if you do it yourself! Good luck, and let us know how it goes.
But all kidding aside, it's the wrong question to ask. SEO is a process, not a fix, although we may have to fix problems with your website.
The smart thing is to set aside a portion of your marketing budget for ongoing SEO activities, which could include:
Managing your Google Business Profile.
Updating and optimizing old content.
Creating new content (information pages, blogs, etc.)
Keeping your website up to date.
Creating citations and backlinks.
Improving page load speed and UX.
Etc.
With a budget of $1,000 per month, you might get two new optimized pages. If that sounds like a lot of cabbage, I invite you to write a 1,000-word essay, optimize it for search, and build a web page for it. You have 2.5 hours to finish.
Now consider that for a site to drive much organic traffic, it may need 30 well-written pages at a minimum. Budget accordingly. Or talk to us, and we'll incorporate SEO into your general marketing plan at a reasonable rate.
How long will it take to see traffic increases with SEO?
That depends on the size site of your site and the SEO effort.
But with most SEO campaigns on established sites, we see incremental gains within a month. It might take three months or more for noticeable improvements. Traffic gains often exceed 30% beyond the six-month mark.
On one high traffic site we rebuilt, organic traffic more than doubled in less than a year. But it took a significant content initiative to accomplish that.
Should I also do pay-per-click (PPC)?
Yes, at least in the beginning. It takes a while for the SEO to kick in, and PPC helps seed the site with traffic, almost like priming a carburetor.
Our goal at Culture Cube is to develop your SEO to the point where PPC is optional. But even our most successful clients choose to continue PPC campaigns if the ROI is good.
Search-optimized pages are better destinations for PPC because they convert at a higher rate, and their relevance reduces the cost of a bid. We sometimes create search engine-friendly pages primarily for PPC. When they also drive organic traffic, that's a bonus.
What's the best bang for the buck in small business SEO?
For less than $1,000, we can:
Claim and verify your Google Business Profile (GBP).
Optimize your GBP for local search.
Run a small citation campaign to boost your local search visibility further.
You don't need a website to begin appearing in the Google Map Pack of local search results. But you do need a verified and optimized GBP.
Do I need anything more than an optimized Google Business Profile (GBP)?
A verified and optimized GBP is your starting point and one of the best ways to get qualified leads. But for most of our clients, local and traditional organic SEO combined generate anywhere from 60% to 90% of all phone calls we track.
So you can skip the organic SEO (non-local), which takes more time and costs more than GBP optimization, but if you do, you're missing out on a substantial lead source.
Plus, if your GBP leads dry up for any reason, like a couple of negative reviews, what will you do then? Every small business should have a backup plan and multiple lead sources.
Why should I continue SEO once my site begins to rank?
You're assuming that your site will continue to rank automatically. It will only if you maintain its SEO.
Search engines launch major algorithm updates regularly, altering the SEO ranking formula. What worked yesterday may not work today. Plus, your competitors may already pay someone to stay on top SEO and target the same keywords that drive your leads and calls.
Most internet users will click on the first few organic results. Are you willing to drop to page two or lower?
How often do I need to add new pages?
As often as it makes sense. At least two or three times a year, but preferably more often.
Google rewards websites that add fresh content (blogs, press releases, new product pages) because it shows you're investing in your website and keeping it current.
More content helps establish you as an authority on a subject and makes your website a better destination for visitors.
But quality trumps quantity. So focus on creating content that offers value, not just keyword-stuffed SEO fluff.
Should I pay someone for link building?
In our opinion, no. Manual link-building offers poor SEO value even if you know and trust the person doing it. Automatic link building used to be dangerous; today, Google ignores it. Automatic links have zero value, according to John Mueller of Google.
There are other ways to build backlinks.
Through a citations campaign. Citations are listings of your business on the internet, many of which contain links to your site. A good campaign will also strengthen location signals for your business.
Blogs attract backlinks far more than information pages. As a bonus, they can generate a lot of traffic.
Geo-targeted city pages also attract local backlinks and enhance your local SEO profile.
What are the best SEO tools for small businesses?
We have yet to find plumbers and electricians who do their SEO in-house.
Most SEO tools are designed for professionals and only help with optimization, which is still a manual process. They don't do the work for you.
But Culture Cube is a small business, and we use:
SE Ranking to monitor client site health, check backlinks, conduct keyword research, etc.
Screaming Frog for site crawls.
BrightLocal for local search and business citations.
Synup for local search, business citations, and reputation management.
Review Shake for reputation management.
Jasper AI to help us create content.
Grammarly to keep that content coherent and grammatically correct.
Crazy Egg for UX and conversion analysis.
Are they the best tools? Maybe. There are other good ones, each with strengths and weaknesses. But we like the tools listed here because they offer great value for our business and clients.
It's worth mentioning that Google Analytics, Google Search Console, Bing Places for Business, and Google Business Profile are free tools for anyone with a website or business.
Why doesn't my website rank on Google?
We wrote a blog about that very problem. Here you go.
If the blog doesn't all answer your questions, and it probably won't, you can ask us for a free audit.
The audit will identify some ranking problems on your site, but it won't tell you how to fix them or give you the expertise. That's where you'll have to hire an agency like Culture Cube.

Peter Losh is the SEO Director of Culture Cube Marketing in Upland, California. He's also a de facto UX designer, site builder, and content creator. Unlike most folks in the SEO biz, he works directly on the sites he optimizes, having witnessed the effects of recommendations that go ignored or misunderstood (in previous gigs).
Peter has worked on websites since the salad days of the internet, first as a graphic artist and web designer at the Centers for Disease Control. Then came several years of freelance web development, SEO and e-commerce management for business sites of various sizes, and ultimately a 10-year stint as the sole SEO Manager of PartyCity.com.
In his spare time, he enjoys classic film, classical music, and classic comebacks. And cats.
Professional Work Experience
Search engine optimization
Ecommerce management
Conversion rate optimization
UX design and analysis
Copywriting and training
E-mail campaign design
Web design and development
Graphic design