What Are Local Business Citations? And Why Should You Care?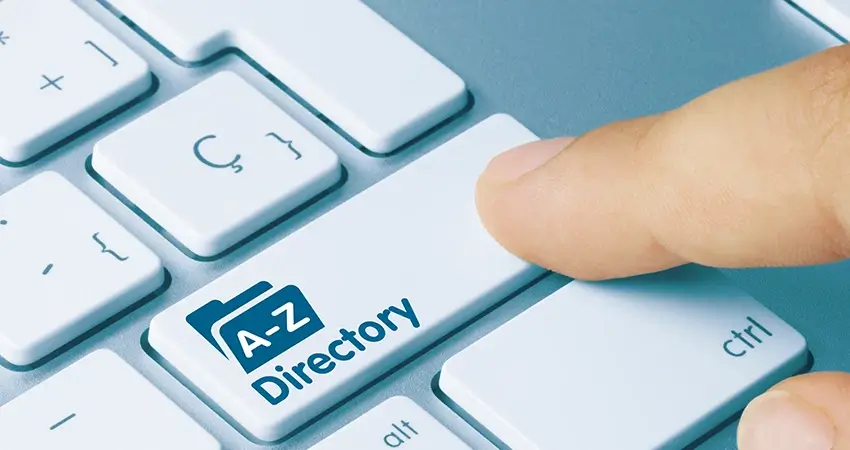 Digital marketers love their acronyms. CTR. PPC. SEO. GBP.
We love buzzwords just as much and sometimes forget that customers don't always share our enthusiasm for them.
One of the hottest buzzwords is "citations," or "local business citations," which coincides with the rise of local search.
You may have heard it bandied about. But relatively few people understand what citations are, even in the hallowed halls of digital marketing (which don't exist because we all telecommute).
They fall under the purview of SEO (search engine optimization), and not just any old SEO, but local SEO, the newest branch. And they're critical to the success of your local business.
The Definition of "Citation"
In digital marketing, a "citation" is a listing of your business online. It may or may not include a backlink to your site. But it nearly always contains your NAP: business name, address, and phone.
And that's good and bad for your business.
It's good because citations promote your business and can be a source of backlinks to your site.
It's bad because they sometimes get the NAP wrong, which weakens your location signals and hampers your ability to rank in local searches.
Who Creates the Citations?
You create the citations, or probably did in the early days of your business when you were grasping at straws to promote it. So you submitted your site to a spate of free online directories, or maybe an enthusiastic employee acted on your behalf. Facebook counts as a citation. So does Instagram.
But most citations originate from bots. They scrape your site for NAP. There's no human hand in their making.
Even Google Business Profile (GBP), the biggest and baddest citation on the internet, is a bot entity (usually).
Google automatically creates a profile for every business with a physical location — not out of benevolence but because Google needs complete and accurate information for local searches.
Less than half of small business owners ever bother to claim their GBP. So Google's not waiting for you to create a profile or verify the profile already created for you. Google's forging ahead without you.
Why Citations Can Be Wrong
Have you ever moved your business? Changed its name or phone number?
Then it's a near certainty that all manually created citations are out of date.
Some scraped citations update automatically if they can find the NAP on your site. But they can't always tell what's what, especially if you list several phone numbers or hide contact information. You're asking a lot of a bot to get it right.
Why Inconsistent Citations Are Bad for Local Search Visibility
Google looks at three things (mainly) when it ranks local search results.
Your relevance for the search.
Your distance from the searcher.
Your reputation — are you trustworthy?
Note that proximity is the #2 factor. So how does Google gauge proximity?
For desktop computers, from the IP address.
For mobile devices, from the physical location — using GPS or Inferred Location technology.
And for the business, from citations, the primary citation being GBP. The more consistent and accurate your citations are, the better Google can trust your location signals and know that your business is real.
Why an Unverified Google Business Profile (GBP) Is Deadly for Local Search Visibility
Google has no way of confirming the accuracy of an unverified GBP. It relies on the business owner to get it right.
The result? Your unverified profile won't show up in local search results or Maps. You'll lose out on potential customers.
Plus, an unverified profile can generate a conflicting address that shows up as a duplicate listing instead of your main listing — which is even worse.
How to Fix Your Local Business Citation Problem
Make sure the NAP information on your website is accurate. It should match your Google Business Profile.
Claim and verify your Google Business Profile if you haven't already done it. Update your business description and whatever else needs to be corrected.
Import your GBP into Bing Place for Business, so your Bing citation is also correct.
Now, you'll have to run a citations cleanup campaign. Easy, right? It's just a matter of tracking down all your citations on the internet and correcting them one by one.
Regarding Step 4: most small business owners recognize the futility of a manually managed campaign and hire an agency to clean up their NAP citations. Many agencies have access to platforms and software that facilitate the process and make it affordable for small businesses.
A citations campaign won't correct everything, but it will update the most important citations, add new citations, and ultimately strengthen your business for local search.
About Culture Cube Digital Marketing
Culture Cube specializes in digital marketing for local businesses. Our clients include plumbers, HVAC installers, appliance repair companies, and local newspapers.
We offer the expertise of a large agency at small agency rates.
Because we specialize, we're better qualified to promote your small business and create the most effective campaigns.
We don't waste client money on lavish offices, fancy equipment, costly business trips, and endless meetings. We pass our savings on to you and welcome you as a partner more than a client.
Please contact us to learn what we can do for you.

Peter Losh is the SEO Director of Culture Cube Marketing in Upland, California. He's also a de facto UX designer, site builder, and content creator. Unlike most folks in the SEO biz, he works directly on the sites he optimizes, having witnessed the effects of recommendations that go ignored or misunderstood (in previous gigs).
Peter has worked on websites since the salad days of the internet, first as a graphic artist and web designer at the Centers for Disease Control. Then came several years of freelance web development, SEO and e-commerce management for business sites of various sizes, and ultimately a 10-year stint as the sole SEO Manager of PartyCity.com.
In his spare time, he enjoys classic film, classical music, and classic comebacks. And cats.
Professional Work Experience
Search engine optimization
Ecommerce management
Conversion rate optimization
UX design and analysis
Copywriting and training
E-mail campaign design
Web design and development
Graphic design