How to Add Your Business to Google Maps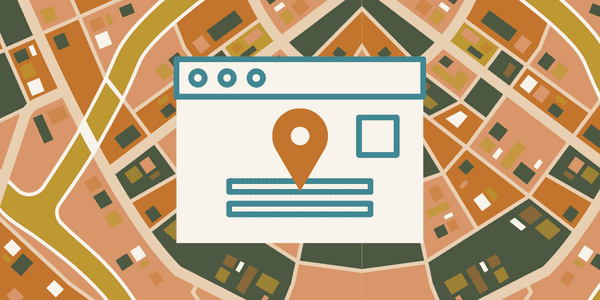 Okay, you got me.
There's no way to add a business to Google Maps — at least not directly.
You can't buy your way in. To earn your way in, you must follow specific guidelines and take steps that over half of all small businesses fail to take.
Yes, you read that right. Over half of small businesses fail to do what's required to appear in Google Maps and the coveted Map Pack of local search results.
There are no shortcuts, no lucky winners and unlucky losers — only businesses that follow the guidelines and those that don't.
Google Maps and the Map Pack pull their data from the same source.
And what source is that?
It's not your website. It's not Google Ads.
It's your Google Business Profile, formerly called Google My Business. Google quietly changed the name in the dead of night, forcing hapless blogging SEOs like me to go back and update years' worth of copy.
You may not even be aware you had one.
What Is Google Business?
Google Business Profile is a free listing of your business that appears in Google Maps — if you play by the rules.
It doesn't appear in Maps automatically. Google creates it without asking your permission, but it sits on the lot like a gleaming new car that will never see the highway until you put gas in the tank.
That "gas" is verification.
Google expects all business owners to claim their Google Business Profile, verify it, update its information, and keep it current.
Until you do, Google will display your business for branded Map searches only — in other words, your business name and nothing else.
How to Claim Your Google Business Profile
Anyone can claim an unclaimed profile. Only you can verify your business listing, but first things first.
We've already established that an unclaimed profile won't appear in Maps for non-branded searches. But another problem with an unclaimed profile is that you no longer control the information in it.
Even a competitor can make a "suggestion" about your services, and Google pulls the business description from who knows where. It's a far from optimal presentation for something critical to your local search visibility.
So enter a search for your business by name, click the "Claim this business" link, and follow the instructions.
Here, Google provides a guide.
Having claimed your Google Business listing, you'll now have to verify it.
How to Verify Your Google Business Profile
Verification establishes that you are, in fact, the owner of the business and not a fraud.
To this end, Google sends a postcard with a verification code and a link to your business address. You'll follow the link to Google's verification page, enter the verification code, and voila, you're done, right?
Not exactly, because human beings in Google cubicles must confirm that you have a real 9 to 5 business where people answer the phones.
You can't use your home address except for business exceptions like catering. And you sure as heck can't use the address of an employee who happens to live in an area where you'd like to expand your service area.
Google provides a separate guide for verification.
Claimed, Verified — Everything's Hunky Dory Now?
Uh, no. You've made your business eligible for Google Maps, but only the best-optimized profiles gain a spot in the Map Pack.
Google calculates your rank based on:
Your business relevance (can you provide the service requested?)
Your location vis-a-vis the searcher (your location signals)
Your reputation (do you have good customer reviews?)
There are several ways to boost your relevance, location signals, and reputation, which I've already covered in another blog. If you'd like to know more, I invite you to continue reading. Or call us at Culture Cube for a free consultation.
About Culture Cube Digital Marketing
Culture Cube specializes in digital marketing for local businesses. Our clients include plumbers, HVAC installers, appliance repair companies, and local newspapers.
We offer the expertise of a large agency at small agency rates.
Because we specialize, we're better qualified to promote your small business and create the most effective campaigns.
We don't waste client money on lavish offices, fancy equipment, costly business trips, and endless meetings. We pass our savings on to you and welcome you as a partner more than a client.
Please contact us to learn what we can do for you.

Peter Losh is the SEO Director of Culture Cube Marketing in Upland, California. He's also a de facto UX designer, site builder, and content creator. Unlike most folks in the SEO biz, he works directly on the sites he optimizes, having witnessed the effects of recommendations that go ignored or misunderstood (in previous gigs).
Peter has worked on websites since the salad days of the internet, first as a graphic artist and web designer at the Centers for Disease Control. Then came several years of freelance web development, SEO and e-commerce management for business sites of various sizes, and ultimately a 10-year stint as the sole SEO Manager of PartyCity.com.
In his spare time, he enjoys classic film, classical music, and classic comebacks. And cats.
Professional Work Experience
Search engine optimization
Ecommerce management
Conversion rate optimization
UX design and analysis
Copywriting and training
E-mail campaign design
Web design and development
Graphic design