How to Optimize Your Business for Local Search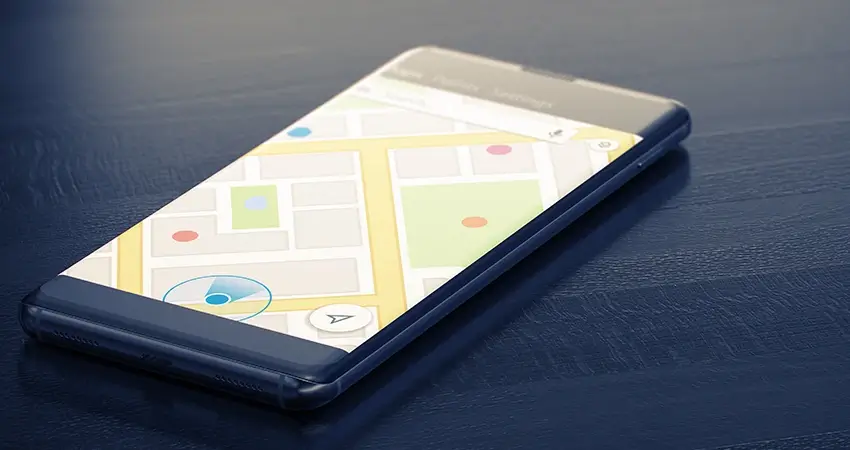 Some Culture Cube clients get half their phone leads from Google local search results — in other words, the Google Map Pack or the top organic positions.
That's a big deal when a single plumbing lead can cost north of $100 in metro Los Angeles.
Optimizing a business for Map Pack rankings and local search is called "local SEO," which differs from traditional keyword-based SEO. The two SEOs are related in name but have different DNA. They work differently and look at mostly different ranking factors.
They also mature at different rates. An organic SEO campaign can take several months to drive traffic, but local SEO will show a return within a few weeks or even sooner.
Organic SEO demands technical skills and a website with first-rate content. Local SEO has more to do with your business practices and reputation than your website.
Local vs. Traditional Organic SEO
Organic SEO optimizes your website to rank higher in the text links of search engine results pages (SERPs).
It starts with keyword research and involves:
Site architecture (how your site is organized)
Internal linking
Content quality and thoroughness
Image optimization
Page load speed
Backlinks (links from other sites to your site)
Page and site keyword themes
Coding (how you build pages)
Schema markup
Etc.
Local SEO aims for the top positions in Google Maps and local search results.
It considers your website (if you have one) but primarily draws from:
Your Google Business Profile
Customer reviews
Location signals
That's it. There's less to local SEO, and it's much easier to manage if you know what you're doing.
But for the best results in local search, you'll need a mix of local and organic SEO. And it always starts with your Google Business Profile.
Google Business Profile Optimization
1. Claim and verify your Google Business Profile (GBP).
Google automatically creates a profile for every business with a physical location. Does Google care that much about your small business?
No, but Google cares about the quality of its search results. It needs accurate business information to display.
Google relies on business owners to correct any errors in GBP and won't show your business in the Map Pack until you do.
So that's just one reason to claim your profile, which Google details in its support documentation.
Next, you'll have to verify your GBP, a separate step.
The process costs nothing but your time and effort.
Another reason to claim your GBP? Over half of all local businesses don't. That's like turning down free money.
2. Complete your GBP business description.
Google allows a 750-word description of your business. Please remember it's a marketing message and not an SEO opportunity!
So get to the point quickly, tell customers what you do, and tell them why they should call you.
Keyword stuffing won't help your profile rank higher for "HVAC repair" or "repiping." But it will make your copy unappealing.
3. Choose your primary business category.
GBP lets you select any relevant business category. The primary category largely determines what you'll rank for in local searches.
If plumbing is your primary category, you may not rank in the Map Pack for HVAC searches. So set your primary category to the service that drives the most revenue for you.
4. Confirm your NAP.
NAP refers to your business name, address, and phone number and unofficially includes your business hours. Your GBP NAP should match what you've posted on your business website.
5. List your service areas.
Google looks at location signals — the distance of your business from the search — not the inventory of cities you say you serve. But it doesn't hurt to list them all.
They won't affect your local rank or display on your profile.
6. Upload photos of your business.
Photo uploads of your business offer one of the easiest ways to get more eyeballs on your GBP. They can include:
High-quality photos of your business storefront and interior.
Photos of workers in action.
Photos of jobs you've done.
Your logo.
They should not include:
Stock photos and clipart
Promotional material like coupons and flyers
8. Encourage customers to leave reviews.
Always provide a Google review link to customers and ask them to review your service (unless something goes horribly wrong). But paying for reviews is a violation that can suspend your GBP.
Reviews determine your company's reputation. After proximity and relevance, your reputation impacts local rank the most.
An occasional negative review won't hurt you much, but many will. Frequency and recency matter. So again, politely ask your customers to leave a review if you suspect they're happy with your work.
9. Communicate with customers and respond to reviews quickly.
Google's algorithm tracks how often you respond to customers and rewards a high level of engagement.
GBP lets you communicate privately with customers, which helps to resolve issues and answer questions. Just be sure to respond within one business day if possible.
10. Keep your profile up to date.
Freshness is a local ranking factor, meaning up-to-date profiles outperform those that stand immutable, like the moai of Easter Island.
You should update your profile whenever you change your service offering, address, phone number, or hours — particularly when hours change for the holidays or you experience Covid closures.
Customers may suggest changes to your profile, especially additions to or subtractions from your services. They'll go live if you approve them. Review these suggestions periodically and accept the changes that make sense.
11. Take advantage of posts: updates, offers, and events.
Posts are like mini blog posts that appear on Google searches and Maps with a special preview window. They're perfect for adding seasonal promotions, events, or other timely updates that can draw the attention of potential customers.
12. Clean up your NAP in citations.
Citations are online mentions of your business that may or may not include a link to your site.
For example:
ACME Heating & Cooling, Inc., 111 Main St., Anytown, USA 12345 | (123) 456-7890
These citations appear in directories, apps, and other websites with your business name, address, and phone information (NAP).
The consistency of your NAP across the internet is a location signal, with inaccurate citations planting doubt in Google's digital mind. Citations should match your GBP and website NAP ASAP. Goodness, I love acronyms.
Poorly maintained citation profiles can drag down your SEO efforts. Hiring an agency to periodically audit and update your citations is worth the coin.
Website Optimization for Local Search
An optimized website won't gain a roster spot in the Map Pack, but you may earn a position in the text links below.
GBP and organic traffic combined can generate 80-90% of the phone calls and leads for some of our better-optimized local business clients.
1. Place Your Name, Address, Phone & Service Hours (NAP) in Your Website's Global Footer
It seems too obvious to say this, yet many small business sites make it hard for customers to find contact information.
Put NAP info in your global footer. Make it impossible to miss. It should match the NAP of your Google Business Profile.
2. Use local schema markup to strengthen location signals.
Local Business schema is code to help search engines understand what you do, where you're located, and where you provide service.
You can combine it with other schema types like page, BlogPosting, WebPage, Service, etc., for enriched search results and better traction with search engines.
WordPress has several excellent plugins for schema markup, including Schema & Structured Data for WP & AMP, which offers a free version.
3. Optimize page titles for local search.
A page title is a meta tag that appears in the search results as a text link. It tells Google and the searcher what a page is about.
It should correspond to the page's h1 tag but doesn't have to match exactly. So it's possible to give it a little local SEO "juice" that you might not want to put in a heading.
Don't go hog wild with this one, but you should include location information in the page title of your home page, service area page, city pages, and possibly your contact page.
Example: 24-7 Appliance Repair in Los Angeles, CA | XYZ Repair
3. Include service area information on your website.
Customers need your service area information even more than Google. How else will they know you'll be there in 30 minutes to deal with their flooded kitchen?
Link your service area page from global navigation.
The page might include a map of your service area and a list of cities you serve. However you manage it, make it clear where you do business and where you don't.
4. Create localized "city pages" on your site.
A city page contains geo-targeted content and keywords to boost your rank for a specific city. You link to it from your service area page.
Your heading might read "Plumbing Services in Simi Valley, CA." Below, you'd describe your plumbing services, sprinkling in references to Simi Valley.
Lower on the page, you might include information about the local attractions in Simi Vally, demographics, the history of the city, and so on. The more you localize and refine the content, the better the page will perform.
Please read our city page blog posts to learn more.
5. Use geo-targeted keywords.
It helps to include references to your service areas throughout your site. But don't overdo it to the point of making your marketing copy read like a doorway page from 2001.
You might mention the hot summers in Riverside or the hard water of Orange County. These are natural ways to include geo-targeted keywords, but you've gone overboard when you write something like:
XYZ plumbing is the #1 plumbing service in Orange County, with over 55 years of experience in Orange County. From our 6 Orange County locations, we can answer your call in minutes! We wuv wuv wuv our Orange County customers!
You get the idea.
6. Tie up the loose ends on your site.
Are your pages missing metadata? Write metadata for them.
Are there broken links on your site? Fix them or implement redirects.
Do your images have ALT tags? Do your pages use headings correctly?
The more you abide by Google's rules and website best practices, the more you'll reap the rewards.
7. Get more links from high-quality websites, especially local and business sites.
Earlier, we discussed the importance of citations. You should update existing citations while building new ones on quality business directories and local sites.
Services like BrightLocal (which we use at Culture Cube) make citation creation easy, ranking directories by importance and identifying specialty directories for your business category.
Geo-targeted pages, like city pages, often attract local links.
Blogs also attract links more than service pages, but their backlink profile won't be localized.
About Culture Cube Digital Marketing
Culture Cube specializes in digital marketing for local businesses. Our clients include plumbers, HVAC installers, appliance repair companies, and local newspapers.
We offer the expertise of a large agency at small agency rates.
Because we specialize, we're better qualified to promote your small business and create the most effective campaigns.
We don't waste client money on lavish offices, fancy equipment, costly business trips, and endless meetings. We pass our savings on to you and welcome you as a partner more than a client.
Please contact us to learn what we can do for you.

Peter Losh is the SEO Director of Culture Cube Marketing in Upland, California. He's also a de facto UX designer, site builder, and content creator. Unlike most folks in the SEO biz, he works directly on the sites he optimizes, having witnessed the effects of recommendations that go ignored or misunderstood (in previous gigs).
Peter has worked on websites since the salad days of the internet, first as a graphic artist and web designer at the Centers for Disease Control. Then came several years of freelance web development, SEO and e-commerce management for business sites of various sizes, and ultimately a 10-year stint as the sole SEO Manager of PartyCity.com.
In his spare time, he enjoys classic film, classical music, and classic comebacks. And cats.
Professional Work Experience
Search engine optimization
Ecommerce management
Conversion rate optimization
UX design and analysis
Copywriting and training
E-mail campaign design
Web design and development
Graphic design