What Are "City Pages?" And Does Your Local Website Need Them?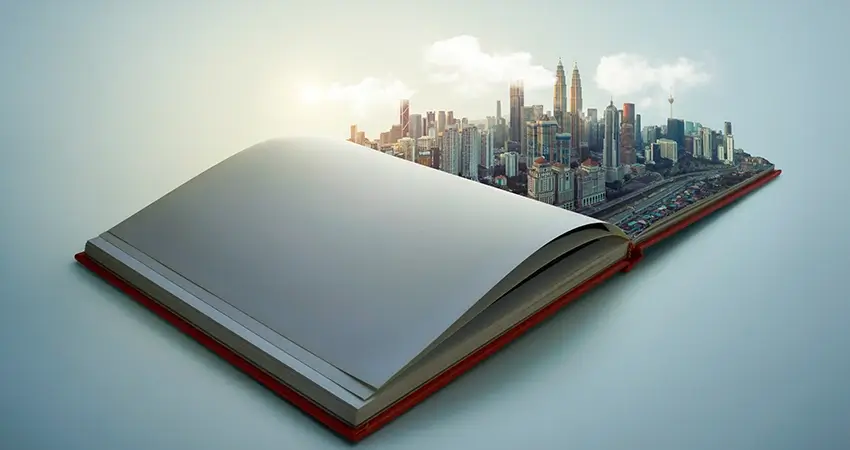 Local businesses serve a local area.
Now that we've stated the obvious let's take a closer look.
How local, exactly? Do you operate within a five-mile radius, or does your business serve most of Los Angeles County? Does it serve LA County, Orange County, and parts of San Bernardino County?
There, you may have a problem. Local search is now so targeted that you won't show up in the Google Map Pack if there's another similar, reputable business much closer to the searcher.
So what's a plumber, electrician, or appliance repair company in LA County to do? Competitors are everywhere.
Claim & Verify Your GBP
The first step is to claim, verify, and optimize your Google Business Profile (GBP). If you still need to do this (and only about 44% of small businesses have), stop reading this blog immediately and claim your GBP instead. Or call us and have us do it for you.
An optimized GBP will drive 30-60% of your leads, but again, the leads will be highly localized.
One way to expand your service area for search is to host "city pages" on your site.
What Are City Pages?
City pages are essentially landing pages targeting a city within your service area. You might link to them from your higher-level service area page, where you display a map and list all (or most) of the cities you serve.
For Simi Valley, you'd create a page with content and keywords specific to that city. Your heading might read "Plumbing Services in Simi Valley, CA." Below, you'd write about your plumbing services, neatly organized with h2s and bulleted lists and with references to Simi Valley sprinkled throughout the copy.
Lower on the page, you might include information about the local attractions in Simi Vally, demographics, the history of the city, and so on. The more you localize and refine the content, the better the page will perform.
It's time-consuming and prohibitively expensive to create unique content for 50+ city pages. So we endorse a templatized approach (which we'll discuss below) unless you have an unlimited marketing budget.
These pages won't drive leads at the same rate as your GBP and search-optimized website, but they'll do enough to make the exercise worthwhile.
Plus, they let search engines know that you serve a wider area.
The Benefits of City Pages
They can build trust with prospects — you know the local area.
They can lift your website in the SERPs; search engines may rank city pages higher than generic page.
They'll draw more local visitors to your site.
They attract local backlinks.
They can serve as landing pages for geographically targeted paid search, where their relevance could raise conversions and lower ad costs.
High-value city pages can be optimized further with unique, localized content.
So should your website have city pages? If you're a service-based business in an area with lots of competitors, the answer is probably yes.
Building city pages can be one of the most affordable ways to increase your visibility and help potential customers find you — even if they're searching from outside the immediate area.
Building Quick 'n Easy City Pages on the Cheap
At Culture Cube, we create a single template for city pages — unique for the client and website — then use variables to version the page for each city.
It's less effective than creating a unique page for each city (down to the image level), but it's much faster and cheaper. We can build 100 versioned city pages in a day or spend 100 days building 100 original pages. So the choice — and the budget — is yours. You can pay us for 8 hours of work or 800.
To get a better idea of this process, please read our blog about fast and easy city pages for WordPress.
Local Schema for City Pages
We add local schema (structured data) to city pages to boost their visibility in local searches.
The schema enhances search results with enriched information to help prospective customers quickly identify services, store hours, contact info, and more.
We place local schema on service and other relevant pages as well to strengthen their localization signals.
About Culture Cube Digital Marketing
Culture Cube specializes in digital marketing for local businesses. Our clients include plumbers, HVAC installers, appliance repair companies, and local newspapers.
We offer the expertise of a large agency at small agency rates.
Because we specialize, we're better qualified to promote your small business and create the most effective campaigns.
We don't waste client money on lavish offices, fancy equipment, costly business trips, and endless meetings. We pass our savings on to you and welcome you as a partner more than a client.
Please contact us to learn what we can do for you.

Peter Losh is the SEO Director of Culture Cube Marketing in Upland, California. He's also a de facto UX designer, site builder, and content creator. Unlike most folks in the SEO biz, he works directly on the sites he optimizes, having witnessed the effects of recommendations that go ignored or misunderstood (in previous gigs).
Peter has worked on websites since the salad days of the internet, first as a graphic artist and web designer at the Centers for Disease Control. Then came several years of freelance web development, SEO and e-commerce management for business sites of various sizes, and ultimately a 10-year stint as the sole SEO Manager of PartyCity.com.
In his spare time, he enjoys classic film, classical music, and classic comebacks. And cats.
Professional Work Experience
Search engine optimization
Ecommerce management
Conversion rate optimization
UX design and analysis
Copywriting and training
E-mail campaign design
Web design and development
Graphic design