Frequently Asked Questions about Digital Marketing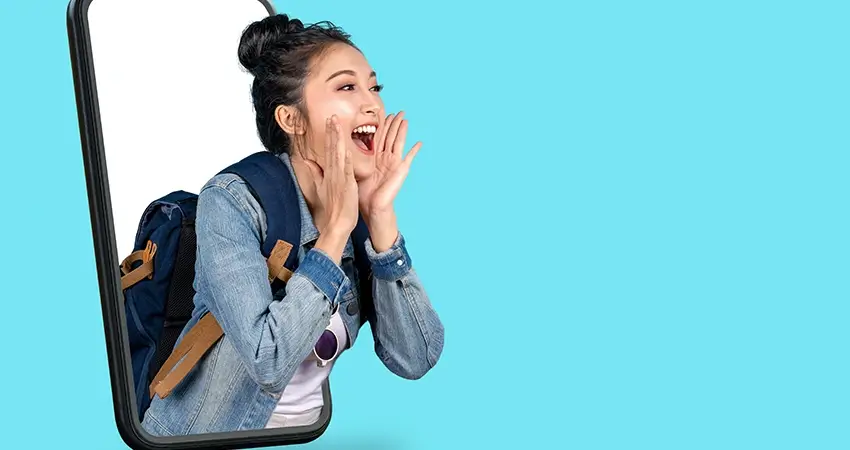 What is digital marketing?
Digital marketing is the use of digital technologies to promote products and services. It involves:
Website design
Search engine optimization (SEO)
Content marketing
Social media marketing
Email campaigns
Paid advertising on websites or search engines to reach a targeted audience
Etc.
Digital marketers use analytics tools to measure their campaigns' success and adjust accordingly.
How does digital marketing differ from marketing in the 70s?
Digital marketing yields faster, better, and cheaper results than traditional marketing. If it didn't, companies would still invest heavily in TV and print ads instead of websites and social media campaigns.
Amazon.com exists only because of digital marketing.
70s marketing emphasized slick copywriting, great photography, and a clever idea that would drive an entire campaign for years.
Digital marketing emphasizes short-term campaigns and tracks results in real time. Companies continually tweak their messages and measure their effectiveness with sophisticated analytics tools.
Digital marketing isn't limited by geography, time zones, or even language.
What are the benefits of digital marketing?
Time savings: You can reach a broad audience without waiting for print or broadcast cycles to complete.
Cost savings: A landing page is much cheaper than a magazine ad or a flyer that no one will read.
Targeted reach: Digital marketers can target an audience by age, gender, location, interest, and purchase history.
Analytics: Marketers can collect and analyze real-time data, pivot and adjust, or break out the champagne when a campaign goes as planned.
What are the pitfalls of digital marketing?
Data overload: It's easy to get overwhelmed by the sheer amount of data collected from digital campaigns.
Constant change: Digital marketers must keep up with new software, techniques, and trends, and continually develop their skill sets to remain relevant.
Technological barriers: Digital marketing can be daunting if you're not tech-savvy or are resistant to change.
Distractions: With so many options available, some marketers pursue the wrong thing or invest in costly, ineffective campaigns when they misinterpret the data.
Legal risks: Marketers must be aware of privacy laws when collecting customer information from websites and social media platforms.
What's the best way to learn digital marketing?
There's no substitute for hands-on experience. College can't prepare you for most marketing jobs, which change so fast that a degree is obsolete almost as soon as it's printed.
The best digital marketers stay ahead of the curve by reading blogs, subscribing to industry newsletters, sharing information, attending webinars, and taking courses from industry professionals.
They test new ideas and experiment with various marketing tools to understand what works best for their clients or employers.
They join forums and discussion boards to meet like-minded people who can offer valuable insights.
Is digital marketing expensive?
No, and yes.
It's much cheaper to run an email campaign than a print ad.
It's cheaper to build a small website than develop and broadcast a television ad.
But digital marketing is incredibly competitive, and that's where the expense comes in. Companies may need to invest significantly in tools and technologies, hire a team of professionals, or outsource specific tasks to stay ahead of the competition.
SEO is one of the most competitive branches of digital marketing, commanding higher salaries and a level of expertise that's sometimes hard to find. It can take a year or more for an SEO campaign to bear fruit, and along the way, companies are paying for SEO leads, content specialists, technical SEO advice, local SEO expertise, etc.
So when you hear about the high cost of digital marketing, that's why. It's not the marketing per se but what it takes to get ahead — technology, expertise, time, and resources.
Does every business need digital marketing?
Yes. Even small businesses need digital marketing to survive in increasingly competitive markets. Searches for plumbers begin online, not in the Yellow Pages.
Plus, digital marketing lets a company interact with customers directly and build relationships.
Plumbers may not need social media, but at the very least, they should have a verified and optimized Google Business Profile, consistent online citations, and a professionally designed and managed website.
What are some digital marketing best practices?
Best practices include:
Incorporating SEO and UX (user experience) in website design
Optimizing content for search engines and customer conversion
Claiming and verifying your Google Business Profile
Using social media platforms strategically
Creating targeted email campaigns
Running cost-effective paid search campaigns with high ROI
Taking advantage of automation tools to reduce workload and simply tasks
Regularly testing concepts and analyzing results
What are the main goals of digital marketing?
Every activity in digital marketing does one or more of the following:
Increase brand visibility
Drive website traffic
Drive revenue
Generate leads
Convert leads into sales
Build customer profiles
Improve customer loyalty
A successful campaign usually accomplishes several of these goals.
What are the most important digital marketing metrics?
Some important metrics are:
Views (how many people saw your content)
Clicks and traffic (how much interaction it received)
Engagement (how interested they were in the content)
Conversion rate (what percentage of visitors became customers)
ROI (the return on investment from marketing activities)
What are the characteristics of a good digital marketer?
The best digital marketers are:
Creative
Curious
Analytical problem solvers
Adaptable
Good communicators
Good team members
Able to work independently
Technically adept
Good at multitasking
Willing to take ownership
Willing to take the initiative
Organized and detailed
Strategically-minded
Results-driven
Knowledgeable of industry trends
Marketers who are willing to try new things and who stay informed, think creatively, and work hard will have the most success.

Peter Losh is the SEO Director of Culture Cube Marketing in Upland, California. He's also a de facto UX designer, site builder, and content creator. Unlike most folks in the SEO biz, he works directly on the sites he optimizes, having witnessed the effects of recommendations that go ignored or misunderstood (in previous gigs).
Peter has worked on websites since the salad days of the internet, first as a graphic artist and web designer at the Centers for Disease Control. Then came several years of freelance web development, SEO and e-commerce management for business sites of various sizes, and ultimately a 10-year stint as the sole SEO Manager of PartyCity.com.
In his spare time, he enjoys classic film, classical music, and classic comebacks. And cats.
Professional Work Experience
Search engine optimization
Ecommerce management
Conversion rate optimization
UX design and analysis
Copywriting and training
E-mail campaign design
Web design and development
Graphic design