Email Marketing Fundamentals for Small Business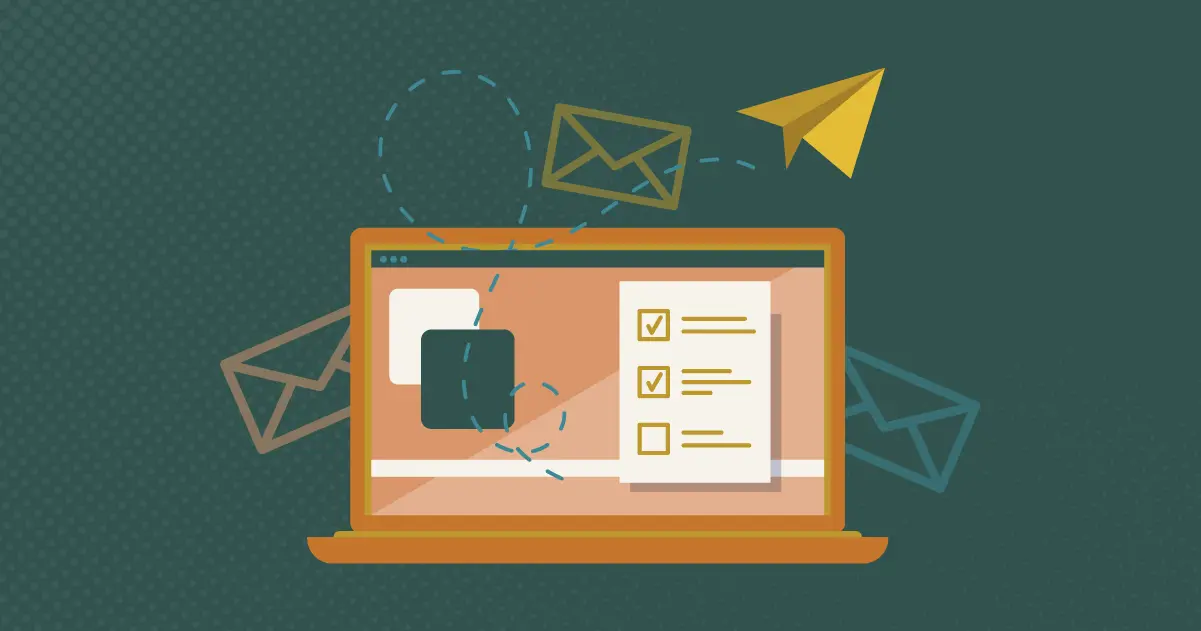 Ray Tomlinson sent the first marketing email in 1978; it continues to be a popular way of communicating with current and potential customers. You can use email marketing to build relationships, and brand awareness, market your products or services, and more.
Here are the fundamentals of email marketing your small business.
Start with Strategy
Most email essential resources will recommend that you start with building your audience, but we've seen businesses solely focus on building their list. By the time they are ready to send, people signed up two or three years prior and forgot why they have an email from the business.
Your email marketing strategy is your audience, goals, and campaign. Your audience is who would want to hear from you. The most successful campaigns use targeted audiences.
A targeted audience is your buyer persona. You should know who they are (generally), what they want, and how they prefer their communications. Your audience might like to only hear from you once a week or like a more formal tone of voice. This information is crucial to your strategy.
Next, you need to set your goals. Why are you sending the email? What do you want people to do after they receive your email? Do you want them to stay informed of your newest inventory? Do you want to tell them about your sale? Send them a birthday gift?
Once you've established why you're contacting them, you need to know what a good response is for your industry. Some industries have very high engagement, while others have more quality engagement.
These stats will help you know how your campaign compares to others in your industry.
Finally, you need to set your campaign. You know who you're contacting and why you're contacting your audience; now, you must select the type of campaign to achieve those goals best.
If you want to drive more people to your store during your holiday sale, then a sales or promotional email is the right campaign strategy. For new subscribers, a drip campaign to welcome them.
Build Your Audience
While establishing what you will send or why you want to send emails, you should build your audience. Do not purchase lists of emails; it violates laws, reputable email marketing providers know and will suspend or ban your account, and the emails on that list have low Return on Investment. Adding a Call To Action on your blogs to get people to sign up for the newsletter is a common technique for building an email list.
Another common way to get more people to hand over their email addresses is to offer them something of value. It can be the promise to inform them first or early about sales, events, promotions, or new inventory. Other value propositions are gated content, high-value white papers, ebooks, templates, and more.
Build Your Emails
With your list and your plan, it's time to build the emails.
Select an Email Platform
First, you must select an email marketing platform. There are many out there at varying prices. They all will send emails; where they differ is in pricing and features. Common ones are Mailchimp, Hubspot, and SendGrid.
Create Copy & Design
Many email marketing platforms have a drag-and-drop email builder and premade templates you can choose from. Tools like Grammarly or Hemmingway Editor help edit your copy, and CoSchedule's Subject Line Checker can improve your opens, leaving any graphics or images to you. With those elements, you can build your email.
Build Your Email
Building the email is often the fun part. It's like a puzzle. Even if you know what your copy and design are, sometimes the copy fits differently in the email. You might have to tweak the copy, images, or colors to make it more user-friendly.
Sending & Reporting
The final tasks for email marketing are sending and reporting. When you've checked your email and approved it, you have to schedule it to send according to your email strategy. Email marketing platforms recommend you set a consistent schedule for newsletters, like every third Thursday at 10 am. Promotion emails need to go out before or during the promotion.
After your email or emails go out, you get to see their impact on your business. Did the sale email result in more sales? Are your open rates on par with the averages in your industry? Reporting is crucial because you can see how your emails are doing and their impact on your business.
About Culture Cube Digital Marketing
Culture Cube specializes in digital marketing for local businesses. Our clients include plumbers, HVAC installers, appliance repair companies, and local newspapers.
We offer the expertise of a large agency at small agency rates.
Because we specialize, we're better qualified to promote your small business and create the most effective campaigns.
We don't waste client money on lavish offices, fancy equipment, costly business trips, and endless meetings. We pass our savings on to you and welcome you as a partner more than a client.
Please contact us to learn what we can do for you.

Rachel Novotny is the CRM & Lifecycle Marketing Manager at Culture Cube in Claremont, California. She's created marketing automation strategies, implemented, and managed Customer Relationship Management and Marketing Automation platforms for Culture Cube for the last three years.
She's held certification in Marketo, Salesforce, Mailchimp, Hubspot and Google Analytics. She has experience managing lifecycle and email marketing campaigns for SAAS, Home Services, B2C, B2B, and Nonprofit sectors.
In her free time, she reads.